Many bargain hunters are missing the FREE Friday Download from a certain popular grocery store. (Let's hope it's back soon!) However, Safeway may be filling in the gap with its Saturday Sampler offer. We noticed the offer from the grocery chain for weeks now (via its shopper's loyalty card), but our "investigative team" could not track down any details or confirm its availability to all customers.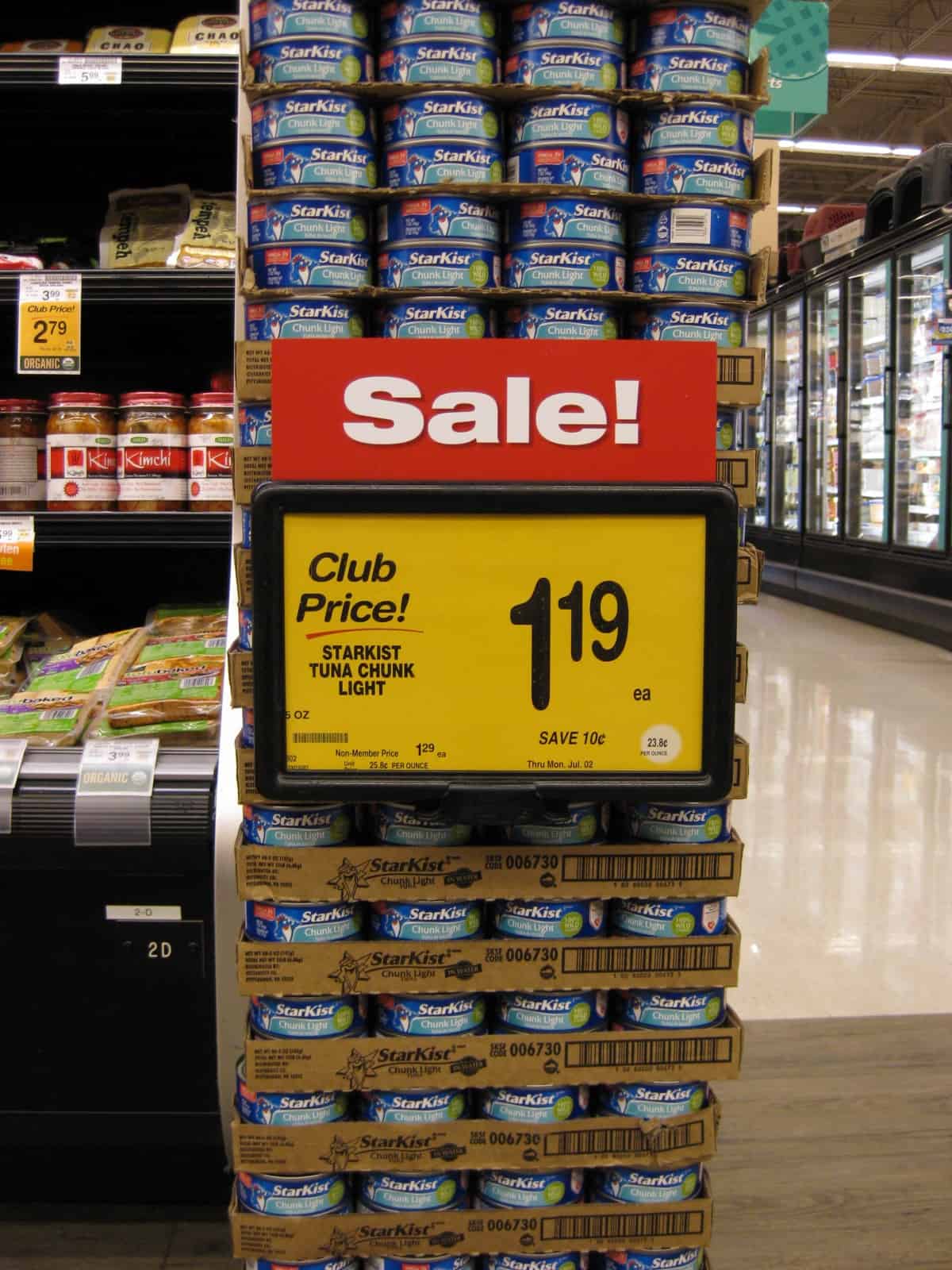 As always, we attempted to vet the offer through official sources. In this case, we contacted Safeway's regional office in Denver. However, we have yet to receive any response.
As a result, the following information is from our own research and unconfirmed by Safeway. Therefore, the offer may not be available to all customers and may vary by account.
We decided to publish the offer anyway because we always like MHOTC readers to be "in-the-know", especially when it comes to saving money!
The digital coupon is available through the grocery chain's Just For U program.
It's easy to find because it's under its very own category on the app — "Saturday Sampler." (On a regular computer, it appears to show up under "Events.")
You must download the digital coupon to your account.
The coupon is only available on select Saturdays, showing up in your account in the early morning hours. (The offer is not available every Saturday.)
The expiration date varies, so double-check it. The offer is often only redeemable on the same Saturday — just for the one day. While other times, it has an expiration date of a few days, usually the following Monday or Tuesday.
Safeway does not publicize the offer in its weekly ad, so it's a little tricky to track the offer's availability. The only sure-fire method is to simply check your account every Saturday morning for the offer.
MHOTC Tip: Safeway does not appear to heavily stock the complimentary item. Therefore, the shelves are cleared quickly by smart shoppers.
If you want to snag the freebie, definitely get there as early as possible. (As we understand it, the grocery store does not issue any rain checks for digital offers.)
If you log in to your account and check the" Saturday Sampler" or "FREE Offers" box under "Events" (in the left column), the digital coupon should appear for you to clip — if the offer is available on your account.
Today, Saturday, September 26, the Saturday Sampler offer is for the following item:
FREE bag of Signature SELECT candy rings or gummy worms (6.5- to 8-oz.) — reg. $1.99
The coupon expires Monday, September 28.