Even if you missed the wild 2 p.m. sale, don't despair. As of 5 p.m. tonight, there were still tickets available. We found half-price seats for the pre-season match-ups as well as single seats (at a decent price) for a number of games. In some cases, only single seats (as in your buddy may have to sit in a different row or section) are available, but there are tickets to be found. We're guessing some sales didn't go through so tickets were restocked. Take take a second look tonight, you might luck out.
Set your alarms, Broncos fans! Half-price tickets for Denver Broncos home games for the 2017 season go on sale today, Wednesday, July 26 at 2 p.m. Tickets may only be purchased through Ticketmaster.com or the Ticketmaster charge-by-phone system at 1-800-745-3000. Why are locals lucky enough to get such a great deal?
Well, it all goes back to the legislation authorizing the construction of Sports Authority Field at Mile High. As part of the agreement, the Broncos are required to sell 2,000 half-price tickets per home game.
These tickets go in a flash, but we do know real folks who have nabbed them. Discounted tickets start at $31.50. (Service fees also apply.) Before you get your team together, you'll want to make note of the 2017 season schedule. To make it fair for all, there are a few rules in place.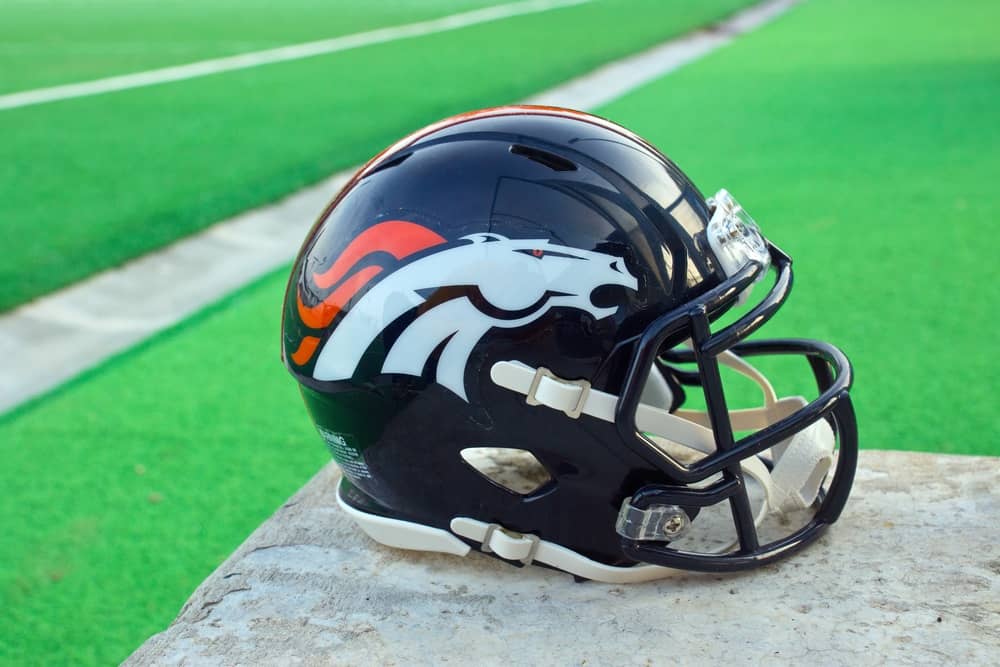 1. There will be a limit of four (4) tickets per household with no multiple-game purchases allowed. This will be verified by Ticketmaster by name, email, billing address and credit card usage. Orders exceeding the purchase limit will be cancelled.
2. All sales are final with no exchanges, cancellations or refunds.
3. Tickets will be delivered to the buyer's mobile device on the day of the game about 6 hours before game time and buyer will be able to enter any gate.
A very limited amount of full-price tickets for select games will also go on sale at 2 p.m. through Ticketmaster. There will be a limit of four tickets per household per game.
Important! Because single tickets and half-price tickets go on sale at the same time, the Broncos ticket page lists each game twice. Be sure to click on the one that says Half-Price seats.
Leave us a comment if you nab some seats. We'd love to hear from you.
Go, Broncos!