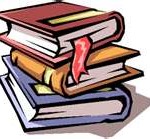 Denver Public Library kicks off its Summer of Adventure program on May 25. Any child, from infants to high schoolers, may participate for FREE. Register online or at any of the 26 Denver public library branches including the Bookmobile. The Summer of Adventure brochure and Adventure Guide will be available to print from home or can be picked up along with a registration prize. And everyone is welcome, even if you don't have a library card.
Summer of Adventure rewards kids for reading, making and exploring while school is out. Read some new books, make a craft, or explore a new place for free. There's a list of suggested activities or you can create your own.
Pick up an adventure guide to record your activities and work your way to a finishing prize. Those who complete 15 activities will be rewarded with a variety of neat prizes including a foldscope and, of course, age-appropriate books.
Each participant will also be eligible to enter a drawing for passes to cultural institutions and entertainment centers or gift cards to local businesses.
During the summer months, while not in school, students who lack access to learning opportunities lose anywhere between one to three months of reading and math skills. This phenomenon is called summer learning loss or summer slide.
The Summer of Adventure program provides youth with opportunities for informal learning and activities to help youth retain academic and social skills throughout the summer months. And best of all, it's FREE!
As with all of these programs, the idea is to keep kids active, engaged and reading throughout the summer. Kids can sign up through August 13, with August 21 the last day to redeem prizes.