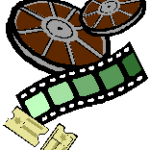 Hey, Denver PRINCE fans! Dearly beloved, we are gathered here to celebrate musical icon. The 6th anniversary of his passing on April 21. (If you're a PRINCE fan, you understand that "sometimes it snows in April".) The Sie FilmCenter (2510 E. Colfax Ave.) in Denver is showing a special screening of Purple Rain.
The iconic 80s film tells the story of The Kid (PRINCE) and his rise to stardom. It's basically one-long amazing music video with hit after hit — When Doves Cry, Let's Go Crazy, Take Me With U, I Would Die 4 U, Baby, I'm A Star, The Beautiful Ones, Darling Nikki, Computer Blue and, of course, Purple Rain.
The one-day-only screening is on Thursday, April 21 at 4:15 p.m. and 9:30 p.m. Tickets are $10.75 and $13.25, respectively. (FYI – They're also screening Under The Cherry Moon on April 21 and 22.)
You can purchase tickets online. However, additional fees will apply.
For fans, there will be lots of wonderful memories, amazing music and a special time with fellow fans or, as PRINCE liked to refer to them, "fams."
If you go to the evening screening, look for our very own Bryan. As a lifelong PRINCE fan, he never misses a chance to see Purple Rain on the big screen! (If you're a PRINCE fan, read about his brief interactions with the icon here.)