Roll out the red carpet! Hasn't everyone dreamed of having a movie theater all to themselves for just friends and family? You could laugh and talk as you would watch a film at home with all the fun and inside jokes just on a much bigger screen and with a little VIP treatment. (Okay, maybe not so much talking, but a little teasing each other, right?)
Thanks to one tricky virus and its impact on going to the movies, you can now host your very own private movie screening right here in Denver and you don't even need to be a Hollywood insider.
First, this is not an inexpensive experience. Still, some might be able to afford it, thanks to all the money saved from not going to the movies or concerts this past summer!
However, it is a fun and memorable night that your friends and family will not soon forget. Can you imagine the selfies alone? You'll be the envy of everyone on social media.
Plus, you could make it more budget-friendly, if everyone on your exclusive invite list chips in. By doing so, the cost becomes much more reasonable.
And, just because it's a party, doesn't mean you get to provide your own snacks — no outside food and beverage is allowed.
Plus, be sure to review each theater's policies regarding masks and social distancing.
Alamo Drafthouse Cinema's Personal Theater
Rent your own personal auditorium for friends and family.
The number of guests is limited to theater capacity.
Select the movie from dozens of big-screen classics and select new releases.
Cost: $150 (The initial cost is just for the theater rental.) Tickets must be purchased separately and each attendee is required to have a ticket. Food and drink is also separate and there is a minimum purchase requirement of $150.
AMC Theatres' Private Movie Showing
Host a personal screening for one or make it a private party.
You can invite up to 20 people.
Choose from a selection of new releases and fan favorites.
You must first complete an Events Inquiry Form and wait for a response within three business days.
Cost: Starting at $99.
The Cinemark Private Watch Party
Enjoy your own private auditorium. Participating locations include Century Aurora, Century 16 Belmar and Century Boulder.
You can invite up to 20 people.
Pick a fan-favorite or current release to show on the big screen. New releases are more expensive.
Planning the watch party is easy — book instantly online.
Cost: $99 to $175 (The cost is dependent on the location and movie selection.)
Sie FilmCenter's Private Theater Rental
Rent a theater for a private movie screening.
You can invite up to 9 friends.
This one is unique because the movie is completely up to you. Customer provides their own film on Blu-ray or DVD.
Each rental includes a small popcorn and soda for each person.
Cost: $350 (For Denver Film members, it's $300.)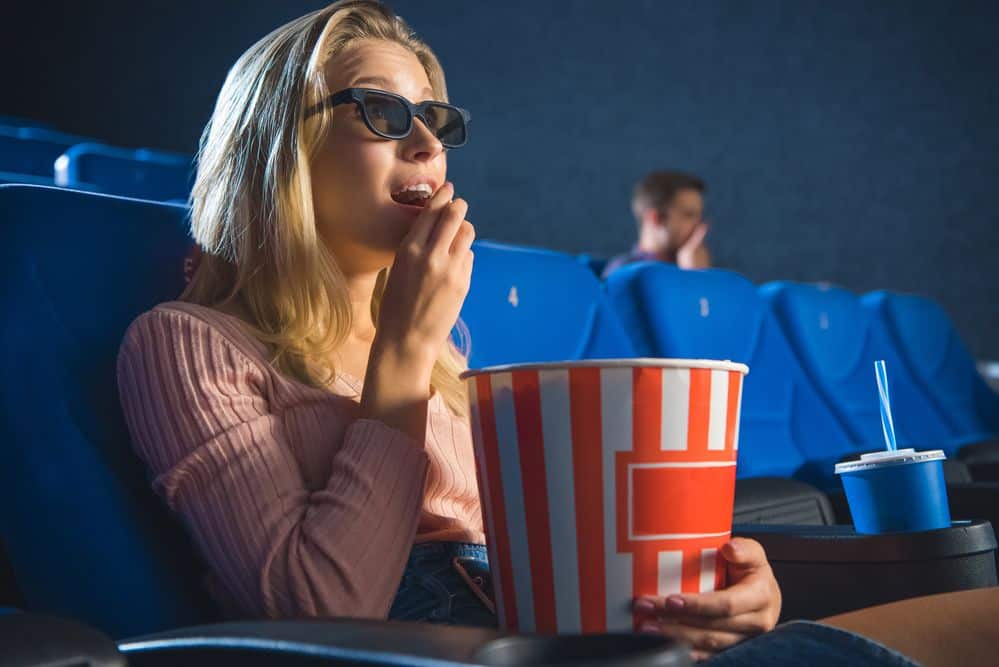 If you're wondering, Harkins Theatres and Regal Cinemas have not announced any plans or special pricing for private movie theater rentals. If the option proves to be in high demand, expect all of them to follow suit.
For bargain hunters looking for a little VIP treatment, AMC Theatres and Cinemark offer the best value.
With a limit of 20 people at each location, the cost starts at just $5 person — depending on the movie selection. (New releases cost more.) The price is very reasonable for night out at the movies with no pesky strangers by your side!