Story by Karen Dybis for Living On The Cheap. Podcasts are the best of breed: They blend the spontaneity of the radio with the ease of on-demand entertainment. Moreover, they often are educational in a way that makes the listener feel like they have gained something from the interaction.
Interested in personal finance? There are podcasts that offer everything from advice on creating a budget to deciding what the best savings options are. Wondering about self-improvement? You can learn about how to boost your confidence to how to grieve to how to have a fruitful confrontation with a friend. Looking for help understanding current events? Yup, there are dozens of podcasts that do exactly that.
Podcasts are accessible in a number of ways. If you have a smartphone, look for a podcast app that allows you to subscribe to shows, search for topics or browse interesting new shows. There are other apps, such as Google Play, Spotify, Stitcher and more that are free to use and fairly simple to navigate.
One caveat: Some podcasts are explicit or use R-rated language. Some are upfront about it or have a warning at the beginning so listeners can screen for the audience. Others are less upfront about it, so you have to listen to a few episodes to get a sense of the person hosting or their types of guests before taking off the headphones and letting the whole family listen. In other words, take time to decide what kind of podcasts you listen to in public or with your kids around.
Here are some podcasts that are sharing information, personal advice and so much more with their loyal listeners:
True Crime
This is one area where podcasts really shine, bringing great stories together with great storytellers. Most of these are not family friendly, but if you love your "Dateline" weekends, then you'll find your dog walks pass much more quickly if you listen to shows such as Bear Brook, Crime Junkie, Criminal, Crime Writers On, Serial (Season One is legendary for good reason), The Dating Game Killer, The Truth about True Crime with Amanda Knox, True Crime Garage and Wrongful Conviction.
Oh, and Dateline itself also is available via podcast, bringing the genius of Josh Mankiewicz and the perfection of Keith Morrison to your ears.
Music
For music lovers, there are many outstanding podcasts from singers, songwriters and producers. Some favorites include Broken Record, Hit Parade, Song Exploder and Switched on Pop. All of these provide not only some great music but some impressive interviews with the biggest musical artists of the day.
Denver-centric
Denver Orbit is an "audio magazine" that features the stories and music of locals. DNVR Broncos Podcast is hosted by sports journalists with the latest from Broncos Country. You can also submit questions.
Finance
Many large news organizations put together financial podcasts either to give updates on the U.S. market as a whole or on personal-finance topics. Some key ones include Planet Money from National Public Radio (NPR), Your Money's Worth from Kiplinger magazine and The Journal from the Wall Street Journal.
These podcasts are updated daily typically and talk about current events. Some personal-finance podcasts that blend interesting hosts with common sense include Afford Anything with Paula Pant, Stacking Benjamins and The Dave Ramsey Show. If you need help getting started, check out You Need a Budget. There are always good words of advice here in under five minutes.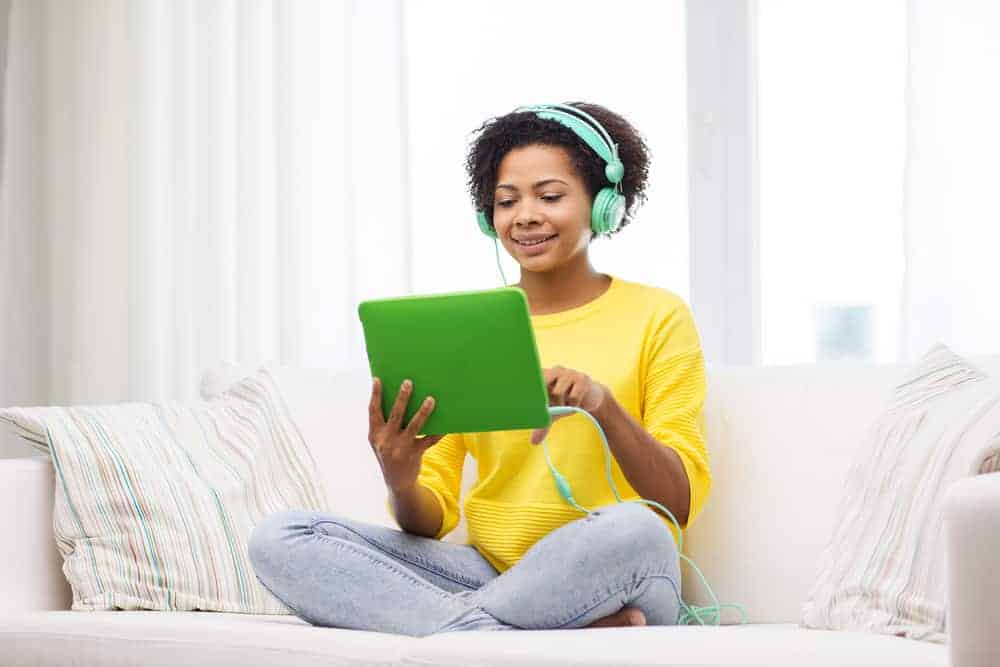 History
If there are topics, eras of national or world history or individuals you're interested in, chances are there are podcasts available on that. Some great ones include American Innovations, which recently did a whole series on the history of organ donation.
Presidential and More Perfect from Radiolab talk about the U.S. Presidency and the Supreme Court, respectively. Revisionist History and This American Life give good slices of life in term of historical context, so they fit in here as well.
Business
If you want advice on how to become an entrepreneur or build a business, then podcasts offer great primers without the expense of a MBA. How I Built This is an entertaining look at how innovators try, fail and try again.
Trailblazers with Walter Isaacson gives wonderful overviews of trends and people who are coming up with solutions to life's problems. Christy Wright's Business Boutique focuses on helping women develop their business ideas into actual profit-making companies.
Science
If you want to listen to something with the family that blends wit with wisdom, then check out Ologies with Alie Ward. She's great about sidebars within her educational interviews, giving you explanations of the more technical sides of the story. Plus, she finds great topics that are interesting as well as intellectual.
Personal growth
Looking for help with a problem with family or how to set boundaries? Here are some shows that really tackle everyday issues. How To! With Charles Duhigg and Life Kit from NPR give expert advice. Terrible, Thanks for Asking makes you feel better about any issue by putting empathy first and foremost in the conversation.
The Happiness Lab is one of the smartest shows on how to find real and lasting happiness from Yale University's Dr. Laurie Santos. The Ken Coleman Show is a career-coaching podcast that blends real advice with tough love – you don't have to stay in a dead-end job if you take passion and purpose with your talents.