Hey, coffee lovers! Panera Bread has a hot deal for you. It's estimated that Americans spend more than $1,000 on coffee annually. (We're guessing it's probably higher for many. You know who you are!) However, with Panera Bread's new coffee subscription program, that price could drop to $108 every year. First, to join you must be a member of its MyPanera rewards program.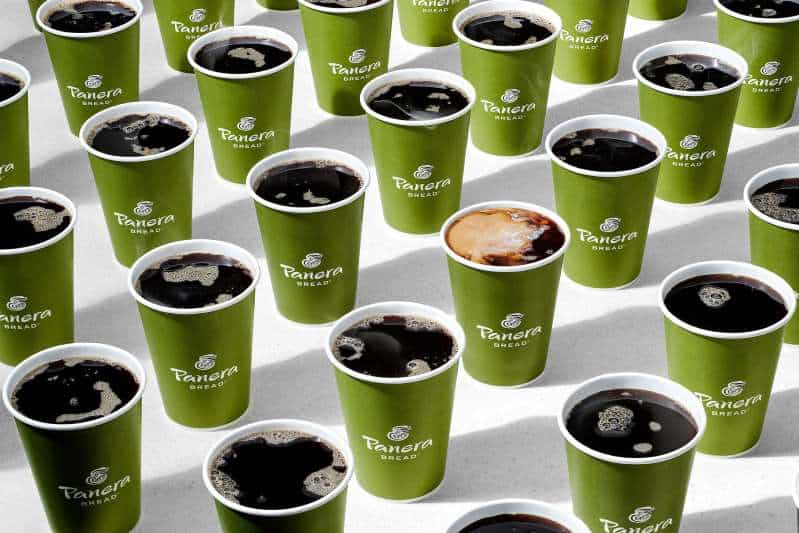 The service offers unlimited hot coffee, iced coffee and hot tea (with unlimited refills of the same beverage) for just $8.99 a month at participating cafés — any size, any flavor. (Cold brew iced coffee, espresso, cappuccino beverages and other beverages are excluded from the program.) Plus, you can redeem the perk once every two hours.
The complimentary cup is added to your MyPanera account as a reward. Then, just redeem it at checkout or online. To join the program, click here.
According to Panera Bread, the monthly program pays for itself in just four visits — based on the purchase of four 12-oz. cups of coffee. On the other side, if you took advantage of the benefits daily, it's just under 30¢ a day for any size, any flavor of light roast, dark roast, hazelnut, decaf, iced coffee or hot tea.
The subscription program is an industry first, so it will be interesting to see what the service stirs up among Panera Bread's competitors.
For more details, review the program's FAQs.
BONUS OFFER: Sign-up from November 23 to 30 and enjoy the subscription for FREE through December 31 — use promo code FREETIL2021 at checkout.
Hungry for more food deals?
Sunday, January 24, 2021
Monday, January 25, 2021
Tuesday, January 26, 2021
Wednesday, January 27, 2021
Thursday, January 28, 2021
Friday, January 29, 2021
Saturday, January 30, 2021