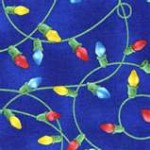 Olde Golden Christmas continues its tradition of a candlelight walk on Friday, December 3, with hundreds of locals and visitors caroling their way down Washington Avenue, candles in hand. As they pass each block, holiday lights are illuminated. The walkers continue until they reach Golden's Parfet Park. The lights will illuminate the night through February 15, 2021.
If you want to participate, gather at Foothills Art Center (15th and Arapahoe Streets) at 6 p.m. for pre-walk caroling, music and pictures with Santa. The Golden Chamber of Commerce sells candles. The walk itself starts promptly at 6:30 p.m.
During the walk, you can listen and sing along with holiday songs. Then, there will be a short entertainment program directly after the walk.
Plus, many local merchants will be open and feature holiday treats and entertainment.
More Holiday Fun
Saturday, October 1, 2022
Sunday, October 2, 2022
Friday, October 7, 2022