Slam dunk! Thirsty Denver Nuggets fans can net a great deal at King Soopers, when the home team scores big. This season, from January 6 to March 30, when the Nuggets score 120 or more in a game (win or lose), King Soopers is giving customers a FREE 6-pack of Mountain Dew (7.5-oz. mini cans) with purchase, while supplies last.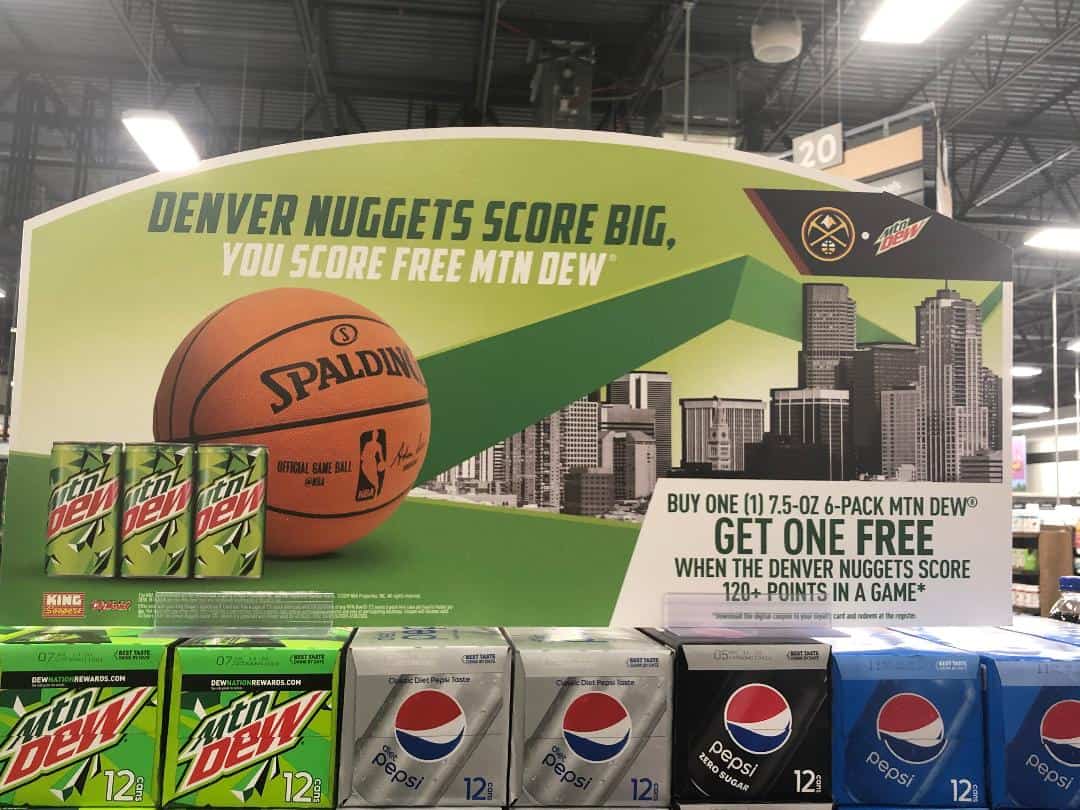 For the following two days after the qualifying game, get the FREE 6-pack with the purchase of a second 6-pack. You must download the digital coupon to your shopper's loyalty card.
When the offer is available, the coupon appears in your shopper's loyalty account under "Digital Coupons" — usually at the top of the queue. (If not, you should be able to find it under "Beverages.")
The digital coupon is available for 24 hours after the team scores 120 points in a game and remains valid for 48 hours. Once downloaded, the coupon is automatically applied at checkout.
MHOTC Tip: We have tested the offer and the digital coupon appears to work on any Pepsi product available in the mini-pack (7.5-oz. cans) — not just Mountain Dew. (We purchased Diet Pepsi and the savings applied.) However, please double-check your bill before paying, to ensure the savings are deducted accordingly.
Remember, the coupon is only valid for two days each time, so don't wait too long to pick it up.
Go, Nuggets!
Hungry for more food deals?
Monday, August 15, 2022
Tuesday, August 16, 2022
Wednesday, August 17, 2022
Thursday, August 18, 2022
Friday, August 19, 2022
Saturday, August 20, 2022
Sunday, August 21, 2022