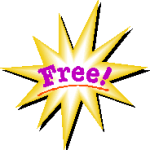 A round of applause for Hunger Free Colorado which provides thousands of FREE meals daily to children under the age of 18. More than 500 sites are scattered across Colorado at parks, recreation centers, libraries, schools and churches, with FREE breakfasts, lunches, suppers and/or snacks available to kids through August.
There is no registration or special requirements other than the child must eat the meal on site (you can't take it "to-go"). Meals are served to any child or teen based on a first-come, first-served basis. Many sites have fun, recreational activities such as arts and crafts, tutoring, mentoring, drama, or reading programs. Search for a site near you by going here.
Enter your address or zip code, then a map and list of nearby sites pops up. Click on any location for days, times and meals offered. You can also call 855-855-4626 for help finding a nearby summer meal site or other food resources. MHOTC believes no child should go hungry.