Ice cream and summer will always be the perfect partnership forever and ever. (Actually, isn't ice cream perfect for any season?) It just doesn't get much better than enjoying your favorite flavor of the creamy concoction on a hot summer day. And, with the temperatures hitting record highs lately, it's the best time to lick a scoop or two on National Ice Cream Day, July 16, 2023.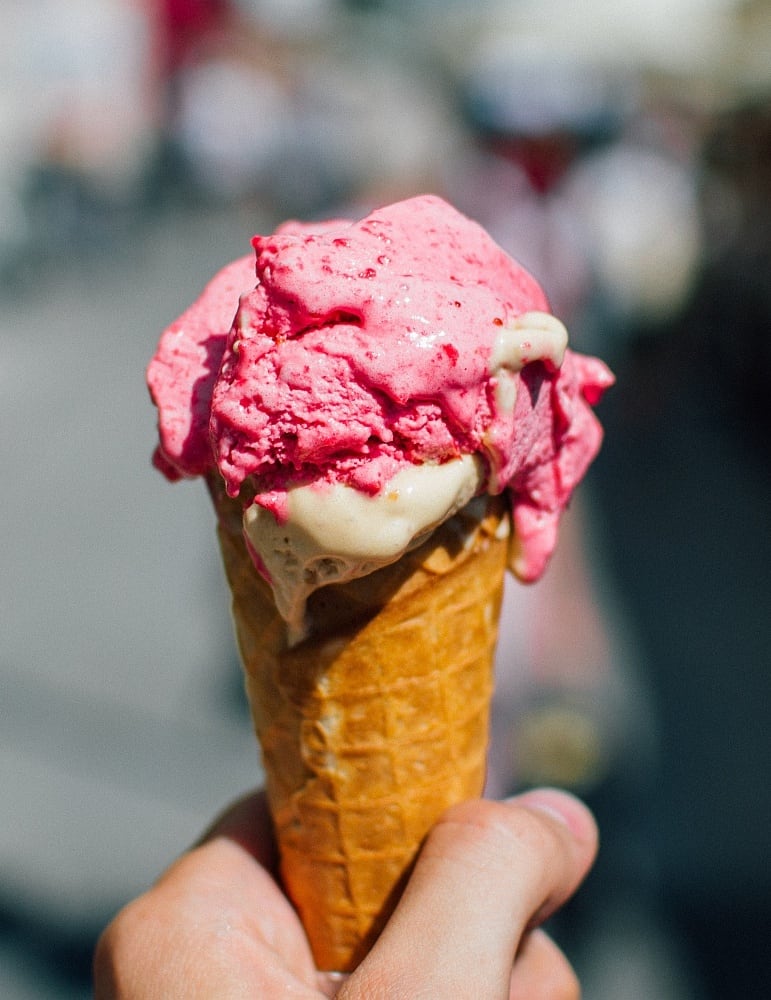 Plus, Denver is home to many sweet local ice cream shops, so be sure to get the latest scoop on any deals or giveaways for National Ice Cream Day by stopping by and asking about any specials for the day.
And, even if they don't have any promotions, you can celebrate by supporting a small business in the Mile High City and that's an extremely cool thing to do any day of the year.
Chill out and celebrate the sweet day with the following cool deals:
The deals are available at participating locations, while supplies last. Limit one offer per person.
Baskin-Robbins
National Ice Cream Month is the perfect time to enjoy the Flavor of the Month for July at Baskin-Robbins — Sundae Funday. The sweet treat is made with vanilla and chocolate ice creams topped with fudge swirls, chocolate dipped waffle cone pieces and a shower of rainbow sprinkles.
To end the sweet month, Baskin-Robbins is offering its Celebrate 31 Special on July 31, 2023 — 31% off all scoops.
If you're looking for more sweet deals, download the chain's app for exclusive deals and offers.
Burger King
Burgers aren't the only thing on the menu at Burger King. The fast-food chain also serves vanilla soft serve cups or cones. On National Ice Cream Day, enjoy a FREE Soft Serve Cone with a minimum purchase of $1 or more. The offer is only available via the BK app.
Plus, for fry fans who love dipping fries in ice cream for a sweet and salty snack, Royal Perks members enjoy FREE fries every week through the end of the year. Get more details here.
Cold Stone Creamery
Mix it up at Cold Stone Creamery during National Ice Cream Month. To celebrate the cool month, the shop is offering 99¢ delivery with a minimum order of $20 0r more (before taxes.) The delivery special is available from July 1 to 31, 2023.
Plus, Cold Stone Creamery is offering a gift card bonus for National Ice Cream Month. In July, buy a $25 gift card and get a $5 Bonus eCard. The offer is only available online.
Dairy Queen
Dairy Queen might be the king of all ice cream shops. And it's one of the best places to celebrate National Ice Cream Day. The popular ice cream shop is offering a surprise sweet deal on July 16, 2023. Be sure to download the DQ app, so you're ready for the inside scoop on what's being offered for National Ice Cream Day.
UPDATE: The offer is for $1 off any dipped cone — excluding a kids' cone.
Dippin' Dots
Take a dip on National Ice Cream Day! Celebrate the cool day at Dippin' Dots. Ice cream lovers can enjoy a FREE mini cup of Dippin' Dots on July 16, 2023.
There is only one participating location in Colorado — at the Park Meadows Mall. At this location, the giveaway is for the first 100 customers from 1 p.m. to 2 p.m.
Insomnia Cookies
Are you awake? It doesn't get much better than cookies and ice cream and Insomnia Cookies is the go-to place for the sweet combo.
On July 16, 2023, enjoy a FREE scoop of ice cream with any purchase — in-shop or for local delivery. The offer is not valid on pick-up orders. You must mention the sweet deal at the cookie shop or add it to your cart online or in-app to redeem.
Little Man Ice Cream
Starting on National Ice Cream Day, pick up a "Passport to Happiness" at any Little Man Ice Cream location and visit all seven (7) of the local chain's shops for a chance to win FREE ice cream for a year. Fully stamped Passports must be turned in by Labor Day, September 4, 2023 to be entered to win the sweet giveaway.
As an added bonus, enjoy 15% off your purchase at any one of its locations. Only one discount will be applied to each passport.
Menchie's Frozen Yogurt
For froyo fans, ice cream is cool, but frozen yogurt is the best. Celebrate National Ice Cream Month with a big giveaway at Menchie's Frozen Yogurt.
In honor of the shop's sweet 16th birthday, Menchie's is offering a Smile Challenge game with a chance to win a $1,000 gift card. Plus, complete all of the challenges by July 31, 2023 and receive $5 in Menchie's Money. The game is only available via the shop's app.
Potbelly Sandwich Works
Shake it up at Potbelly Sandwich Works! From June 23 to July 30, 2023, every weekend, the sandwich shop is offering its Potbelly Perks members a half-price shake with the purchase of a sandwich, whole salad or bowl of soup.
The deal runs from Friday at 5 p.m. through the close of business on Sunday.
Shake Shack
Shake up National Ice Cream Month at Shake Shack. The popular burger joint is offering a buy-one-get-one FREE shake this summer. The offer is valid every day from 2 p.m. to 5 p.m. for online orders only. Get the required promo code here.
The sweet special runs through July 31, 2023.
TCBY
Whether it's ice cream or frozen yogurt, everyone loves a cool treat on a hot summer day. TCBY offers delicious rewards for its most loyal customers. While no deal or giveaway has been announced for National Ice Cream Day, download the shop's app and start spooning your way toward FREE froyo.
Whole Foods Market
Cool off with a frozen treat at Whole Foods Market. From July 5 to 18, 2023, customers save 35% on all ice cream and frozen desserts. The discount is only available to Amazon Prime members.
Now's the time to stock your freezer with many specialty and local ice cream brands — many of which rarely go on sale.
Even sweeter, the grocery store's ice cream does not contain the 100+ preservatives, flavors, colors and other ingredients they've prohibited from food they sell.
Yogurtland
Frozen yogurt is right behind ice cream in popularity. And Yogurtland is one of the best places to swirl the sweet treat. Join the shop's loyalty program Real Rewards and earn points on all in-shop and online purchases.
On National Ice Cream Day, members earn 2x points on all purchases. Plus, if you're new to the program, earn 50 bonus points just for signing up.
Best of all, members enjoy exclusive offers on the shop's cool treats.
Yonutz
Calling all ice cream lovers in Denver! Yonutz is celebrating National Ice Cream Day with the launch of its Yonutz SMASHED Ice Cream and Create Yo! Own menu.
On July 16, 2023, starting at 2 p.m., the first 50 customers will be treated to a FREE Create Yo! Own SMASHED Ice Cream treat.
There is one shop in Colorado — 7939 E. Arapahoe Rd. in its Greenwood Village.
Hungry for more food deals?
Thursday, December 7, 2023
Friday, December 8, 2023
Saturday, December 9, 2023
Sunday, December 10, 2023
Monday, December 11, 2023
Tuesday, December 12, 2023
Wednesday, December 13, 2023