Ice cream and summer will always go hand-in-hand until the end of time. (Actually, isn't ice cream perfect for any season?) It's just doesn't get much better than savoring each cool lick of your favorite flavor (banana!) on a hot day. And, with the temperatures hitting record highs lately, it just might be a "two-scoop day" on National Ice Cream Day.
Chill out (including Fido!) and celebrate the sweet, summery day on Sunday, July 15 with the following cool deals: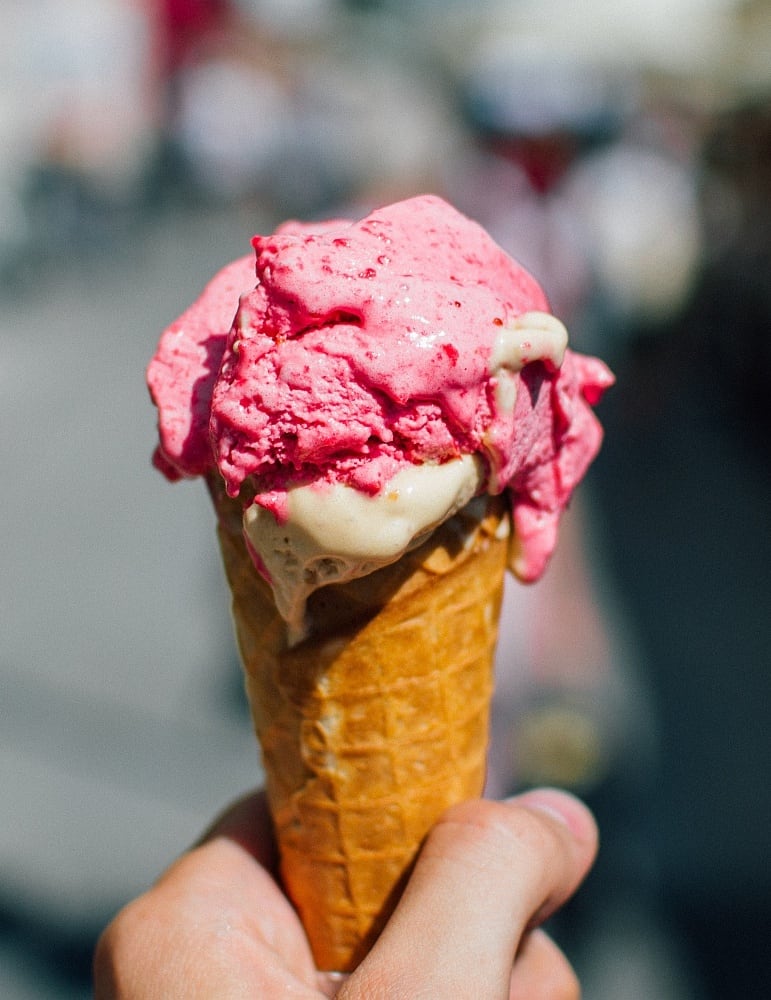 The offers are available at participating locations on July 15 (unless noted otherwise), while supplies last.
Arby's — Get Coke float for just $1 — valid through July 31.
Baskin-Robbins — Download the Baskin-Robbins app for exclusive offers on July 15, including a buy-one-get-one FREE cone, buy-one-get-one sundae for 99¢ and $2 off a medium milkshake.
Cold Stone Creamery — Get FREE $10 eGift with the purchase of $30 in gift cards — online only.
CREAM — Enjoy a FREE scoop of ice cream, when you purchase any scoop with a cake cone or cup on July 15 and 16. There is only one location in Colorado — 7357 W. Alaska Dr. in Lakewood.
High Point Creamery — Get happy hour pricing all day on its ice cream flights. That's $7, instead of $9.25!
Little Man Ice Cream and Sweet Cooie's — While neither place is offering any sweet deals for the day, stop by and drop your e-mail into one of its collection baskets from July 13 to 15 for the chance to win FREE ice cream for an entire year.
Mici Handcrafted Italian — Get FREE pint of gelato (reg. $7.50) with every delivery order — mention promo code GELATO. Note: There is a minimum order of $15 (after discounts), a delivery fee of $2.75 and 3-mile delivery radius at each location.
On Havana Street's Frozen Treat Progressive Party — From noon to 4 p.m., sample cool treats for FREE at 6 cool shops and restaurants along (guess?) Havana Street. Plus, enter to win great prizes!
PetSmart – Canine kids get FREE doggie ice cream at PetSmart — only locations with a PetsHotel. No booking required, just stop by and let your pup enjoy the cool treat on July 14 and 15.
SONIC Drive-In — Get 50% off shakes, floats and ice cream slushes after 8 p.m.
Whole Foods Market — Get a pint of Ben & Jerry's or Talenti ice cream (includes non-dairy products) for $3, from June 13 to 15. (Amazon Prime members save an extra 10%.)
Yogurtland — Get buy-one-get-one FREE cup of ice cream, frozen yogurt or sorbet from 1 p.m. to 6 p.m. There are locations in Arvada, Centennial, Denver and Littleton.
With so many great independent ice cream shops around town, you may stop by or call ahead to check for any deals there, too.
More Food Deals
Tuesday, February 19, 2019
Wednesday, February 20, 2019
Thursday, February 21, 2019
Friday, February 22, 2019
Saturday, February 23, 2019
Sunday, February 24, 2019
Monday, February 25, 2019