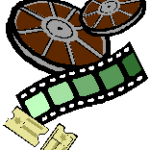 Set in and around a faded old cinema in an English coastal town in the early 1980s, Empire of Light follows Hilary (Olivia Colman) a cinema manager struggling with her mental health, and Stephen (Micheal Ward), a new employee who longs to escape this provincial town in which he faces daily adversity.
Both Hilary and Stephen find a sense of belonging through their unlikely and tender relationship and come to experience the healing power of music, cinema, and community. The film is directed by Sam Mendes and co-stars Toby Jones and Colin Firth.
MHOTC readers can attend a FREE sneak preview of the film on Wednesday, December 7, 2022, at 7 p.m. at AMC 9 + CO 10.
Click here to download and print an admit-two pass. Please do not download a pass unless this movie is of interest. Once the system has downloaded all available passes it will shut down.
Passes do not guarantee admission as theater may possibly be overbooked. Arrive EARLY.