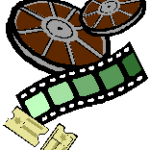 In this extraordinary true story of faith and survival, On a Wing and a Prayer follows passenger Doug White's (Dennis Quaid) harrowing journey to safely land a plane and save his entire family from insurmountable danger, after their pilot dies unexpectedly mid-flight. The film is based on an inspirational true story and stars Quaid, Heather Graham, and Jesse Metcalfe.
MHOTC readers can attend a FREE virtual sneak preview of the film on Sunday, April 2, 2023, at 2 p.m.
An online screening means you RSVP to view the film and then are given a special link to watch the film on any device you choose at the specified day and time. One RSVP works for you and anyone you wish to join you as long as you are watching together.
Click here to RSVP to view the film.