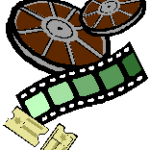 Reeling from the unexpected death of her husband, Beth (Rebecca Hall) is left alone in the lakeside home he built for her in The Night House. She tries as best she can to keep it together – but then nightmares come. Disturbing visions of a presence in the house calling to her, beckoning her with a ghostly allure.
Against the advice of her friends, she begins digging into her husband's belongings, yearning for answers. What she finds are secrets both strange and disturbing – a mystery she's determined to unravel.
MHOTC readers can enter to win an admit-two Fandango code to see the film in theaters.
To enter, email AlliedDenver303@gmail.com. Be sure to type Night House MHOTC in the subject line.
Entry deadline is September 2. Winners will be notified by email and sent codes to redeem through Fandango. Codes are valid to use between now and October 31, 2021.