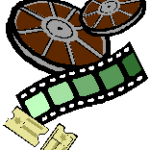 In the new horror thriller, The Black Phone, Finney Shaw, a shy but clever 13-year-old boy, is abducted by a sadistic killer and trapped in a soundproof basement where screaming is of little use. When a disconnected phone on the wall begins to ring, Finney discovers that he can hear the voices of the killer's previous victims. And they are dead set on making sure that what happened to them doesn't happen to Finney.
MHOTC readers can attend a FREE sneak preview of the film on Tuesday, June 21 at 7 p.m. at Regal Continental Stadium & RPX.
Click here to download and print an admit-two pass.
These passes are limited in number, so please don't abuse the system and get yours now – if this movie interests you. Once our limit has been reached, the system won't issue any more.
IMPORTANT! Passes do NOT guarantee admission as theater may be overbooked.