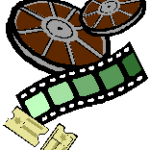 Based on Michael Ausiello's best-selling memoir, Spoiler Alert follows Ausiello as he unpacks the emotional maelstrom into which his relationship was plunged in the 11 months that took his partner, photographer Kit, from his diagnosis with terminal cancer to his passing. Interwoven in the narrative are glimpses of the roller-coaster ride that was the couple's 14-year romance.
MHOTC readers can attend a FREE sneak preview of the film Tuesday, December 6 at 7 p.m. at the AMC 9+CO.
Click here to download and print an admit-two pass.
All passes are first-come, first served and do not guarantee seats, so arrive early.
The number of passes available is limited, so get yours now — only if this movie interests you and you're able to attend. Please don't abuse the system.
Once the limit has been reached, the system will not issue any more passes.