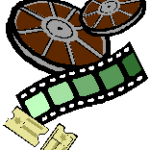 From acclaimed director Alexander Payne, The Holdovers follows a curmudgeonly instructor (Paul Giamatti) at a New England prep school who is forced to remain on campus during Christmas break to babysit the handful of students with nowhere to go. Eventually he forms an unlikely bond with one of them — a damaged, brainy troublemaker — and with the school's head cook, who has just lost a son in Vietnam (Da'Vine Joy Randolph).
MHOTC readers can attend a FREE sneak preview of the film Monday, October 30, 2023, at 7 p.m. at the AMC 9+CO.
Click here to download and print an admit-two pass.
All passes are first-come, first served and do not guarantee seats, so arrive early.
The number of passes available is limited, so get yours now — only if this movie interests you and you're able to attend. Please don't abuse the system.
Once the limit has been reached, the system will not issue any more passes.