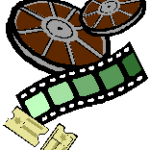 Brush off your Sunday best. Honk For Jesus, Save Your Soul is a satirical comedy starring Regina Hall as Trinitie Childs — the proud first lady of a Southern Baptist megachurch who together with her husband Pastor Lee-Curtis Childs (Sterling K. Brown), once served a congregation in the tens of thousands.
But after a scandal forces their church to temporarily close, Trinitie must get creative if they're to regain access to the lavish blessings that keep them in the extravagant lifestyle to which they've become accustomed.
Now Trinitie and Lee-Curtis must rebuild their congregation and reconcile their faith by all means necessary to make the biggest comeback that commodified religion has ever seen.
MHOTC readers can attend a FREE sneak preview of the film Tuesday, August 30 at 7 p.m. at the Regal Continental Stadium 10.
Click here to download and print an admit-two pass.
All passes are first-come, first served and do not guarantee seats, so arrive early.
The number of passes available is limited, so get yours now — only if this movie interests you and you're able to attend. Please don't abuse the system.
Once the limit has been reached, the system will not issue any more passes.