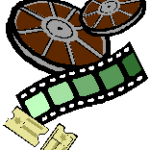 Desperate to save his two young sons, Jay and Bobby, from a mysterious threat, decorated Marine Malik Khan (Riz Ahmed) packs them in a car and sets off on a perilous journey across the western U.S. But while racing toward a secret military base in Nevada that may hold the key to safety, the trio encounters danger at every turn.
Staying one step ahead of a group of government agents, Malik and the boys find themselves bonding in unexpected ways. As their relentless pursuers close in, and with time quickly running out, each of them must confront hard truths about the world, forcing Jay and Bobby to leave their childhoods behind.
A gripping story of a father's mission to keep his children safe at all costs, Encounter is at once a riveting thriller and a powerful drama about a family dealing with a seemingly unstoppable enemy.
The film stars Ahmed, Octavia Spencer and Rory Cochrane. It is rated R.
MHOTC readers can attend a FREE sneak preview of the film on Wednesday, December 1 at 7 p.m. at the Landmark Greenwood Village.
Click here to download and print an admit-two pass.
The number of passes available is limited, so get yours now — only if this movie interests you and you're able to attend. Please don't abuse the system. Once the limit has been reached, the system will not issue any more passes.