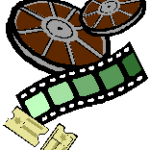 When single father Max (John Cho) discovers he has a terminal disease, he decides to try and cram all the years of love and support he will miss with his teenage daughter Wally (Mia Isaac) into the time he has left with her. With the promise of long-awaited driving lessons, he convinces Wally to accompany him on a road trip from California to New Orleans for his 20th college reunion.
There, he secretly hopes to reunite her with her mother who left them long ago. A wholly original, emotional and surprising journey, Don't Make Me Go explores the unbreakable, eternal bond between a father and daughter from both sides of the generational divide with heart and humor along for the ride.
The movie premieres on Amazon Prime on July 15, but MHOTC readers can see a preview of the film for FREE. A virtual screening takes place in Denver on Thursday, July 14, 2022, at 6 p.m.
The virtual screening is FREE and you can watch it on any device that you normally stream other content on. If you're interested, click on this link for your chance to win a special link to view the preview.
Winners will be randomly drawn on Tuesday, July 12 at 6 a.m. and and notified by email later that day.
Each winner will receive a notification with instructions on how to view the film. Typically, those who win an invite receive an email with an encrypted link specific to them about one hour before the showing. You click on the link and wait in a virtual waiting room until the movie starts at 6 p.m.