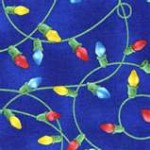 Downtown Littleton officially kicks off the holiday season on Friday, November 26 with its annual Candlelight Walk and Tree Lighting from 5:30 p.m. to 7:30 p.m. Families and kids of all ages are encouraged to follow Santa Claus as he makes his way down Main Street from the courthouse starting at 6:30 p.m. As he passes each block, he will magically illuminate the trees.
The popular holiday event will feature holiday music from the Heritage High School Brass, various choral groups, dancing elves, and popcorn and funnel cakes. Arrive early and do some holiday shopping at the wide variety of downtown merchants.
Visit Santa's reindeer and sip FREE hot cider at Bradford Auto Body. Hot cider and hot chocolate are also available on the east end of Main Street at Bega Park, courtesy of Western Welcome Week. Candles may be purchased for 50¢ at both locations.
Santa will cap the evening with the lighting of the giant tree in Bowles Plaza at the west end of Main Street.
Donations of non-perishable food for Inter-Faith Community Services are accepted during the evening and will be collected in the blue barrels at Bradford Auto Body.
Main Street will be closed to traffic at 4 p.m. FREE parking is available at Arapahoe Community College, the Littleton Center, Arapahoe County, or take light rail and make the short walk from the downtown light rail station.
More Holiday Festivities & Fun
Saturday, October 1, 2022
Sunday, October 2, 2022
Friday, October 7, 2022