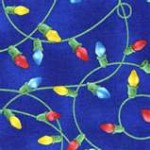 Downtown Littleton officially kicks off the holiday season on Friday, November 24, 2023, with its annual Candlelight Walk and Parade from 5:30 p.m. to 7:30 p.m. Santa Claus is the guest of honor for a procession down Main Street that includes floats, music, and holiday entertainment. The starts from the courthouse at 6:30 p.m.
Entertainment begins at 5:30 p.m. The parade steps off from the courthouse at 6:30 p.m.
The popular holiday event will feature holiday music, various choral groups, dancing elves, reindeer and more.
For the first time, the Sternberg Lights will be decorated, and there will be a special projected display just for Town Hall Arts Center.
Free hot chocolate and hot cider is available in Bega Park. Candles will be sold for $1 each.
Arrive early and do some holiday shopping at the wide variety of downtown merchants.
Main Street will be closed to traffic at 4 p.m. FREE parking is available at Arapahoe Community College, the Littleton Center, Arapahoe County, or take light rail and make the short walk from the downtown light rail station.
More Holiday Festivities & Fun
Saturday, December 9, 2023
Sunday, December 10, 2023
Monday, December 11, 2023
Tuesday, December 12, 2023
Wednesday, December 13, 2023
Thursday, December 14, 2023
Friday, December 15, 2023