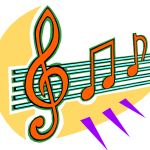 Lakewood's Sounds Exciting! offers affordable entertainment June 15 through July 27 at the Bonfils-Stanton Foundation Amphitheater at Lakewood's Heritage Center. Wednesday evening shows start at 6:15 p.m. with an opening act comprised of young local musicians, followed by headliners at 7:15 p.m. Tickets go on sale April 21 at 10 a.m.
Gates open at 6 p.m. All seating is first-come, first-served lawn seating. Feel free to bring your own low-height lawn chair or blanket.
Concerts are held rain or shine.
You may bring your own picnic or buy concessions from food and ice cream trucks and the Beer Garden on site.
Bring an empty water bottle and refill it at the Water Bottle Refill Station.
Local beer, wine and hard cider will be available for purchase in the Lakewood Beer Garden.
The 2022 Lakewood Sounds Exciting! schedule:
June 15 — Southern Exposure (opener: Jon Chandler and Ernie Martinez)
June 22 — Roka Hueka (opener: Lolita)
July 6 — The Sweet Lillies (opener: Tiffany Christopher)
July 13 — Paa Kow (opener: Delta Sonics)
July 20 — The Ries Brothers (opener: Lola Rising)
July 27 — Hazel Miller & The Collective (opener: Vamanos Pest)
Tickets are $8 in advance/ $12 day of show, with children's tickets (12 and under) $6.
Season tickets are $40. The season package includes all six concerts for the price of five and expedited access into the venue through the Fast Pass lane at the main gate.
Buy in advance online or at the Lakewood Cultural Center Box Office (470 S. Allison Pkwy at Wadsworth & Alameda) or at the Lakewood Heritage Center in Belmar Park, 801 S. Yarrow St. (Wadsworth & Ohio), Lakewood, 303-987-7845.
For more musical offerings, check out our Mile High Summer Concerts Guide.
More Summer Music Around Town
Wednesday, March 29, 2023
Bonfils-Stanton Foundation Amphitheater
801 South Yarrow Street
Lakewood, CO 80226
303-987-7850