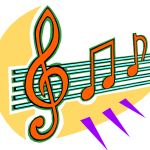 This event has been canceled for 2020. Lakewood's Sounds Exciting! offers affordable entertainment June 19 through July 31 at the Bonfils-Stanton Foundation Amphitheater at Lakewood's Heritage Center. Wednesday evening shows start at 6:15 p.m. with an opening act comprised of young local musicians, followed by headliners at 7:15 p.m.
Gates open at 6 p.m. Feel free to bring your own chair or blanket. You may bring your own picnic or buy concessions from food trucks on site. No pets, glass containers or bicycles allowed in the gated area.
The 2019 schedule is:
June 19 — Hazel Miller Band (opener: Britta K)
June 26 — Eufoquestra (opener: Roka Hueka)
July 10 — The Lonesome Days (opener: Tukeyfoot)
July 17 — Silver & Gold (opener: J-Calvin)
July 24 — Chris Daniels and the Kings (opener: Voodoo Kings)
July 31 — Mike Nash and Southern Drawl Band (opener: The Walker Williams Band)
Tickets are a reasonable $6 in advance/ $8 day of show, with children's tickets (3-12 years) $5. Buy in advance online or at the Lakewood Cultural Center Box Office (470 S. Allison Pkwy at Wadsworth & Alameda) or at the Lakewood Heritage Center in Belmar Park, 801 S. Yarrow St. (Wadsworth & Ohio), Lakewood, 303-987-7845.
For more musical offerings, check out our Mile High Summer Concerts Guide.
More Summer Music