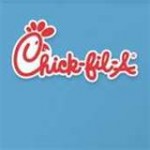 Really, really love Chick-fil-A? Here's your opportunity to get your fill of its "chicken goodness" and have some fun at the same time. Chick-fil-A will award 52 FREE combo meals (valued at $250) to the first 100 guests at its new location in Denver at 2710 S. Colorado Blvd. on Thursday, October 18.
Each person receives a digital offer card loaded with a one-year supply of free meals — each consisting of a chicken sandwich, medium waffle potato fries and medium beverage.) Chick-fil-A's "First 100" events are so popular that a registration process is in place, including official rules.
Here's how it works: The line officially begins forming at 6 a.m. on Wednesday, October 17. If more than 100 people (highly likely) are on site and prepared to participate at 6 a.m., all 100 spots will be filled by random drawing. If there are fewer than 100 people (highly unlikely), each person will be registered individually.
Regardless of how you gain eligibility, you have to stay in your designated spot overnight until the grand opening the following morning on Thursday, October 18 at 6 a.m. Food, music and entertainment is often provided for campers. If anything, you know you're hanging out with people just as adventurous and fun as you!
Important: The community event is only open to customers residing in specific zip codes surrounding the restaurant. A valid ID is required.
If your ID does not reflect your current zip code, visit this page to review the list of acceptable documents for residence verification — just scroll down to the "S. Colorado & Yale" opening.
Participating zip codes include the following: 80222, 80210, 80208, 80224, 80113, 80246, 80237, 80150, 80155, 80151, 80209 and 80231.
Hungry For More Food Deals?
Wednesday, December 6, 2023
Thursday, December 7, 2023
Friday, December 8, 2023
Saturday, December 9, 2023
Sunday, December 10, 2023
Monday, December 11, 2023
Tuesday, December 12, 2023