Louisville offers a weekend of relatively low-key Labor Day activities that shift into high gear on Monday, September 5 itself. In fact, Labor Day is the largest holiday celebration in Louisville. Monday's activities kick off with a children's pet parade at 9 a.m. and then the 86th annual Labor Day Parade at 10 a.m., both on Main St.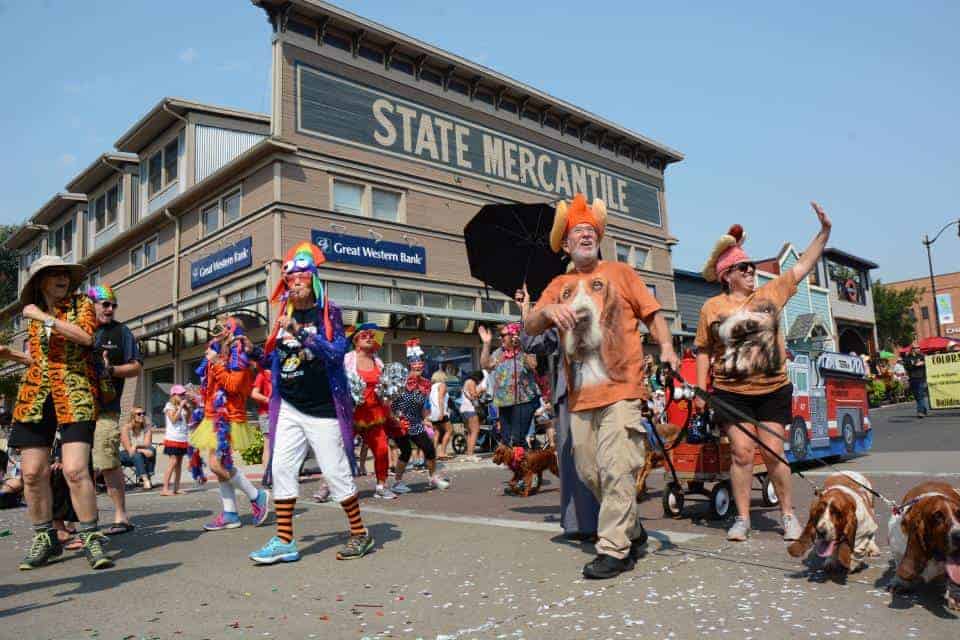 This year's parade theme is "Happiness Is…" and you can expect participants to be walking, biking, driving cool vehicles, on unicycles and on horseback.
The Fall Festival with food, crafts and vendors, bounce houses, a magician and other entertainment fill Memory Square Park from 9 a.m. to 3 p.m.
And the National Art Show at the Louisville Center for the Arts is open from 10 a.m. to 6 p.m.
The park is just three short blocks from Main St., so nothing is far away.