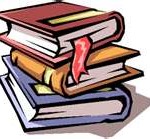 Dive deep into the Jefferson County Public Library. The Summer Reading Challenge is all about cultivating kindness this summer. Have fun in the sun while you earn points and win prizes. Grow with great reads, blossom your interests, write inspiring stories and sow the seeds of kindness in the world around you.
The Summer Reading Challenge runs June 1 through July 31. Readers of all ages, even babies and adults, are welcome on this wild adventure that helps keep minds active over the summer. Registration is now open and reading begins June 1.
When goals are met, prizes are earned.
Individual prizes include FREE books, tickets to Downtown Aquarium, knit caps for babies and a book bag for adults.
Every 500 points earned after completing the challenge equals an entry (up to 15 entries) into a grand prize drawing for an iPad.