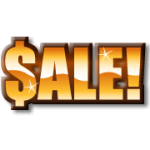 Is Art holds its ever-popular warehouse and overstock sale featuring art jewelry, clothing and other handcrafted art and accessories created by Israeli, Canadian and European artists on Thursday, November 14 from 4 p.m. to 8 p.m., Friday, November 15 from 10 a.m. to 7 p.m. and Saturday, November 16 from 10 a.m. to 5 p.m.
This merchandise is no longer available in stores and organizers say they restock daily. Prices are specially marked down 50% to 75% off retail.
The sale is held at the Embassy Suites Denver Southeast, 7525 East Hampden Ave. (across from Whole Foods), Denver. For info, call 303-873-6553.