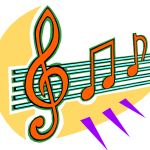 Tiny Tots has been introducing children age 7 and under to orchestral music for a more than quarter of a century. Children "inside" the orchestra are literally surrounded by professional musicians who play familiar melodies. Performances are Saturday, October 22 at the Denver Art Museum, Sunday, October 23 at Lilley Gulch Recreation Center, Wednesday, November 2 at the Parker Fieldhouse and Friday, November 14 at Boettcher Concert Hall.
There is a choice of two times — 9:30 a.m. or 10:45 a.m. — for each date, except for Parker Fieldhouse which is just at 10:45 a.m.
"Inside the Story: A Surprise for Rabbit features an original story by children's book author Denise Vega along with a group of young authors, illustrations by Kristina Maldonado Bad Hand, original score by Emmy award-winning composer Charles Denler, storytelling from Denver Center for the Performing Arts, dance from Hannah Kahn Dance Company, and more.
This will be a Tiny Tots unlike any you've seen before. All children will go home with a copy of the bilingual book!
Music selection, program design, and scripting are all geared to connect young children with music.
These programs include a 45-minute immersive orchestral performance and meet and greet time with the musicians.
Admission is $12.50 (get tickets here) for anyone over the age of one and FREE to those who can't afford it. Tickets for world premiere of Inside the Story at the Denver Art Museum are $15 because they include added activities and free entry to the museum.
If you cannot afford the ticket price and want to request discounted or free tickets, fill out this form.
More Kidcentric Fun
Monday, June 5, 2023
Tuesday, June 6, 2023
Wednesday, June 7, 2023
Thursday, June 8, 2023
Friday, June 9, 2023
Saturday, June 10, 2023
Sunday, June 11, 2023
Monday, June 12, 2023
Tuesday, June 13, 2023