Get the Wet-Naps ready, wings fans! On National Chicken Wing Day, like every other day, Hooters offers six varieties of wings, including Smoked Wings, Original-Style Wings, Daytona Beach-Style Wings, Bacon Wrapped Wings, Naked Wings and Boneless Wings. Each can be tossed in one of 15 craveable sauces or one of five dry rubs.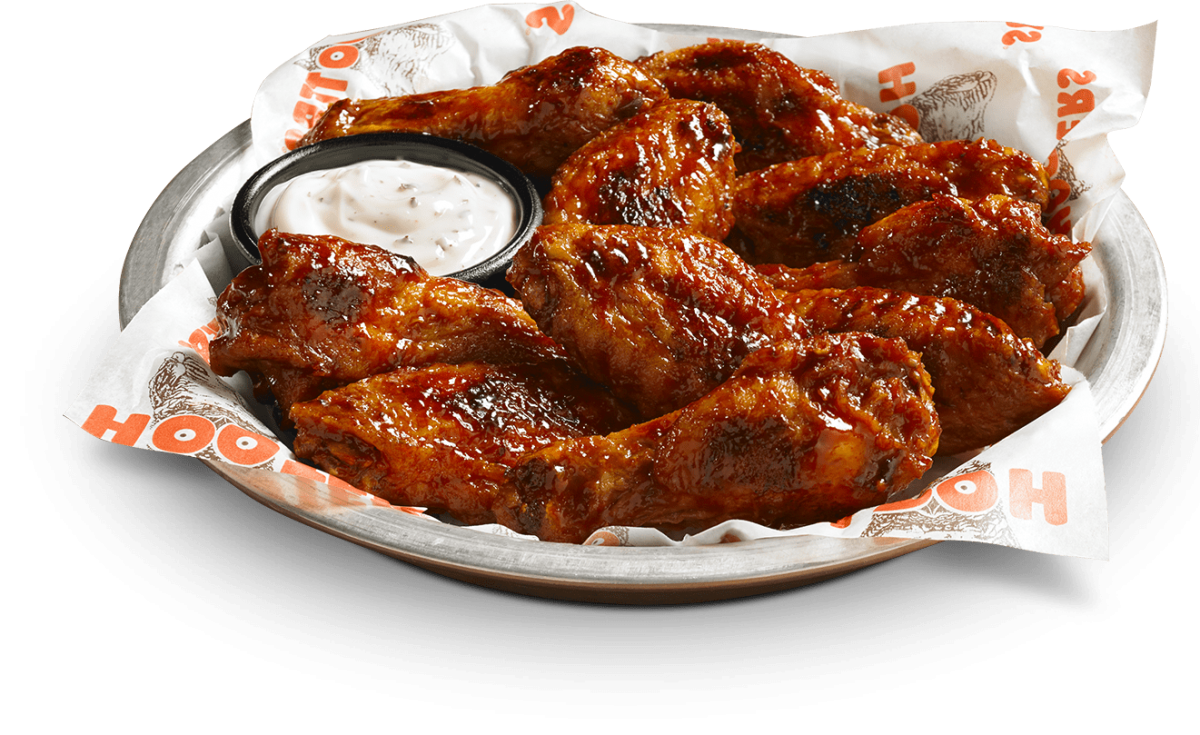 Through September 9, enjoy all-you-can-eat chicken wings for just $15.99 at participating locations. (Check first before ordering, as participating locations may be limited.) Price may also vary by participating location.
Pricing is per person, so no sharing allowed.
The delicious offer is available from 11 a.m. to 11 p.m. daily (at most locations) for dine-in only.
Hungry for more food deals?
Friday, December 8, 2023
Saturday, December 9, 2023
Sunday, December 10, 2023
Monday, December 11, 2023
Tuesday, December 12, 2023
Wednesday, December 13, 2023
Thursday, December 14, 2023