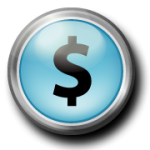 Groupon usually saves you money, sometimes as much as half off. This latest promotion, offers three different savings options. Here's the inside scoop: For two days only, through 11:59 p.m. Thursday, January 2, get an extra 20% off any three Groupon Local Deals, plus an extra 10% off on up to three Goods items and an extra 10% off up to three Getaway Flash deals when you use the promo code SALE3.
That's anything from gourmet dining and the upcoming special events to spa treatments and an all-inclusive Mexico getaway.
You can buy one of each in a single transaction, maximum of 3 Local Deals, 3 Getaways and 3 Goods per customer. (Meaning, if you want to buy 9 items, you'll need to make 3 separate transactions.)
Use this link to take you to the Groupons in the Denver-Boulder area. Click on Goods or Getaways in the navigation bar at the top or left side of the Groupon landing page to find other offers. There is no minimum purchase price and you can get up to a $50 discount per deal.
There are a few exclusions: Read the fine print here.