It's that time of the year for buying gift cards, whether you're giving them as gifts or keeping them for yourself. However, as bargain hunters know, it's also the best time to cash in on all of the gift card bonuses. Just about every restaurant (and a few businesses) offer a gift card bonus — some better than others. One of the best can be found at Safeway for a limited time.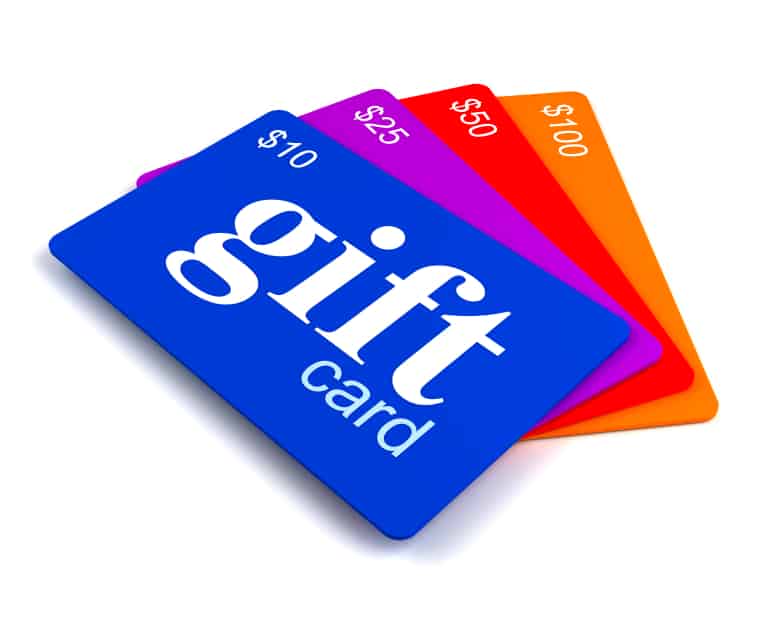 From November 16 to December 13, buy $150 in select gift cards at Safeway and save $25 on your next shopping order. In the end, it's like you're getting $25 in groceries for FREE.
Here is a list of the gift cards participating in the bonus offer:
Ace Hardware
AMC Theatres
Applebee's
Bass Pro Shops
Cabela's
Chili's
Chipotle Mexican Grill
Domino's
DoorDash
Fanatics
Focus Brands
Gap Inc. Brands
Grubhub
IHOP
Jersey Mike's
Lowe's
Macy's
Nordstrom
Panda Express
Panera Bread
Red Robin
Regal Cinemas
Subway
Uber Eats
Xbox
Gift card purchases must be made in a single transaction — in any varying domination, as long as the $150 threshold is met. (Most gift cards require a minimum purchase — usually $20 or $25.) Limit one offer per transaction.
Note: The $25 coupon expires seven (7) days from date of issuance and cannot be used towards the purchase of any gift card, alcohol, tobacco, lottery tickets, prescriptions or store service.
If you need verification at checkout, you can find the offer in Safeway's weekly ad. In addition, look for promo signs at the in-store gift card kiosks.
Looking to bag more savings on groceries?
Thursday, November 30, 2023
Friday, December 1, 2023
Saturday, December 2, 2023
Sunday, December 3, 2023
Monday, December 4, 2023
Tuesday, December 5, 2023
Wednesday, December 6, 2023