There's nothing fuzzy about this Black Friday offer. It's clearly an amazing giveaway, especially for taco lovers. On Friday, November 27, Fuzzy's Taco Shop is offering taco and margarita specials — perfect for a break from bargain shopping or running errands. More importantly, the restaurant is offering a big giveaway fit for the annual shopping "holiday." Who doesn't love FREE food? Better yet, who doesn't love FREE food for a full year?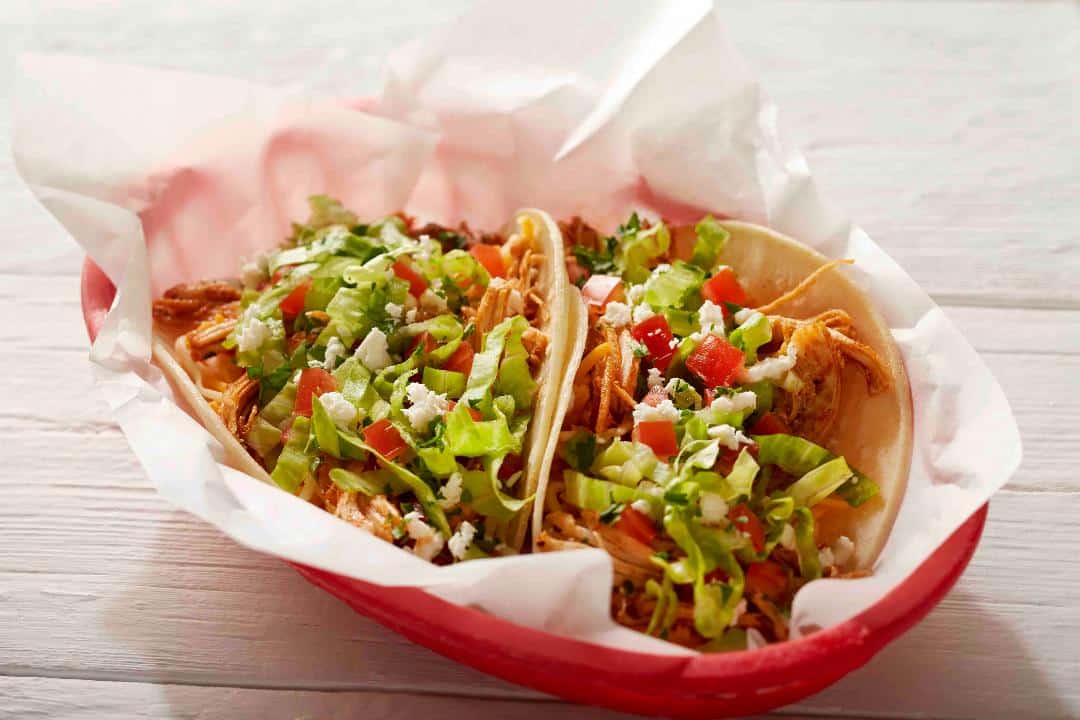 Fuzzy's Taco Shop is giving away FREE taco plates for a year to the first 50 customers on Black Friday.
There are only three participating locations:
Castle Rock — 5700 New Abbey Ln. – opens at 8 a.m.
Centennial — 7562 S. University Blvd. – opens at 8 a.m.
Westminster — 4301 Main St. – opens at 9 a.m.
Each winner will receive two (2) FREE tacos each week for 52 weeks. (That's 104 tacos in all!) The complimentary tacos will be loaded to their Rewards app at the beginning of each week and must be used that week or the offer will expire. All winners are required to have an active Rewards account to redeem their prizes.
Additionally, each location will offer its Baja Tacos for $1.99 and margaritas (12-oz.) for $3. (The taco offer excludes seafood, fajita and limited-time-only items.) The two specials will be available all day on November 27. The tacos are available for dine-in and online ordering, while the margaritas are available for dine-in only.
Hungry for more food deals?
Wednesday, November 29, 2023
Thursday, November 30, 2023
Friday, December 1, 2023
Saturday, December 2, 2023
Sunday, December 3, 2023
Monday, December 4, 2023
Tuesday, December 5, 2023