Saving money at Starbucks is always a big deal because it's not often the ubiquitous café offers any discounts. That's why we're highlighting this offer we spotted at an in-store café. The offer is not valid at stand-alone cafés. However, it appears to be available at those cafés located within other stores. We found the deal at the Starbucks café within Target. It may be available at other stores — possibly King Sooper and/or Safeway? Please ask or check first.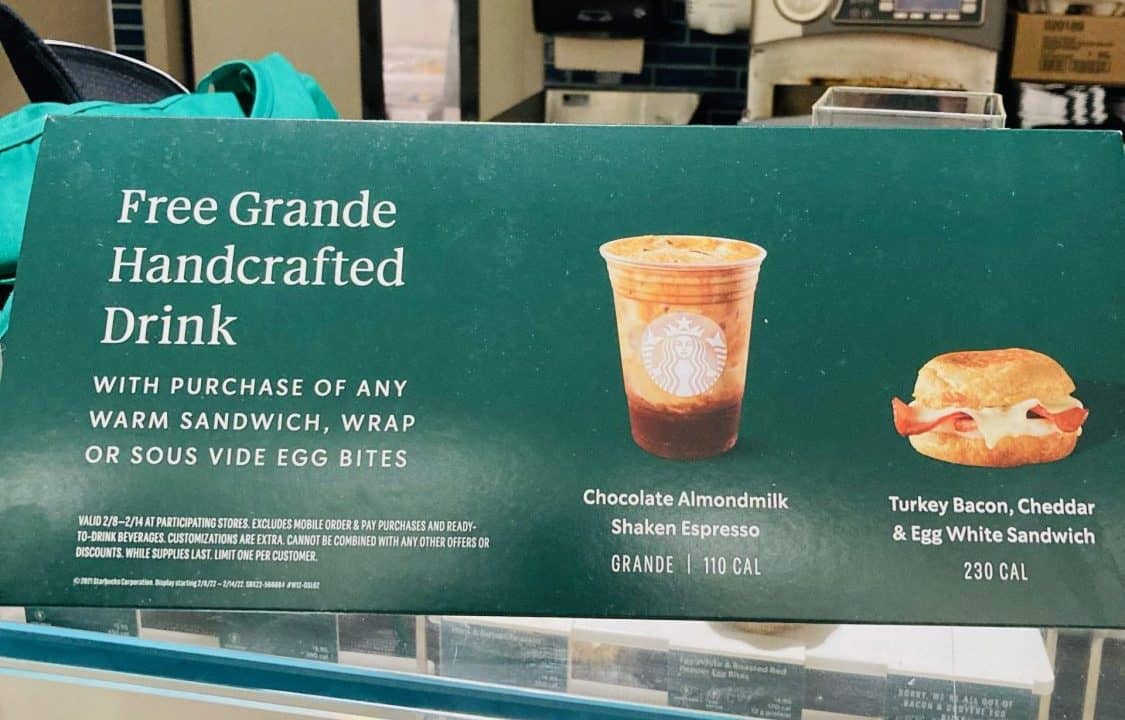 Photo: Mile High On The Cheap
From February 8 to 14, get a FREE Grande handcrafted drink with the purchase of any warm sandwich, wrap or sous vide egg bites at participating locations. Limit one per customer.
The offer excludes mobile order & pay and ready-to-drink beverages (aka bottled beverages.)
If you find the deal at other in-store cafés, please let us know by commenting below.
Hungry for more food deals?
Tuesday, November 28, 2023
Wednesday, November 29, 2023
Thursday, November 30, 2023
Friday, December 1, 2023
Saturday, December 2, 2023
Sunday, December 3, 2023
Monday, December 4, 2023