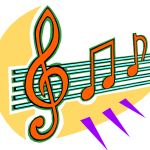 Friends of Chamber Music stages a FREE family-friendly musical afternoon on Sunday, October 23, 2022, from 1 p.m. to 2 p.m. at Centro San Juan Diego (in the RiNo neighborhood). The theme is Storytelling Through Music. Whether inspiring tears or excitement, music has a powerful role in storytelling.
Ensemble Faucheux will explore how music evokes emotion and imagination, using a range of works from Mozart and Ravel to movie scores from "Harry Potter" and "Coco."
Following the concert, stay to meet the musicians, enjoy free refreshments, and then head off for a mural scavenger hunt on Larimer Street.
No tickets or reservations required and plenty of free parking is available.
Centro San Juan Diego is located at 2830 Lawrence St., Denver.