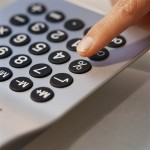 Even if you're expecting a tax refund, this time of year can be, well, taxing on your wallet when it comes to paying for tax preparation services. The good news is that, if you qualify, you can get FREE help filing your return and not spend a dime. Here are some online and in-person programs to investigate:
♦ Using Free File, taxpayers have a fast, safe and FREE option when it comes to preparing their own federal taxes. Free File offers brand-name online tax-preparation software to individuals or families who earned who earned $73,000 or less in 2022. (That's about 70% of taxpayers.)
Those who earned more can still use the FREE online fillable forms (but not the software). Both options allow you to file returns electronically and use direct deposit, the fastest way to get refunds.
FreeFile does the hard work for you. The software asks questions and you provide the answers. It picks the right forms, does the math and helps you find all the tax benefits for which you are eligible.
If you are nervous about doing your own taxes, there are other FREE options.
♦ Tax Help Colorado offers assistance at community colleges, universities, high schools, child care centers and housing authorities. Hours and days vary by location. You can find a free tax site here.
♦ The Denver Asset Building Coalition (DABC) helps low- and moderate-income wage earners with FREE federal and state income tax preparation. DABC operates Tax Supersites in Denver, Aurora, Lakewood, Edgewater and Arvada. You'll find a complete list of DABC Free Tax SuperSites here.
Services are available on a walk-in basis. Families making less than $58,000 or single filers making less than $35,000 in total income are eligible. Wait times are usually less than 30 minutes.
♦ The AARP Foundation Tax-Aide Program offers FREE tax preparation assistance for low-income taxpayers — especially those 60 and older. Membership is not required and all ages may use this service.
Colorado has more than 50 Tax-Aide sites, including senior centers, libraries and other convenient locations. Starting in late January you can locate an AARP Foundation Tax-Aide site by visiting www.aarp.org/findtaxhelp or call (toll free) 1-888-687-2277.
You can search for sites nearest to your home or work. Do read each listing carefully as some sites operate only on certain days and/or require appointments. Others welcome walk-ins. Be sure to bring these forms with you.
♦ Check out the IRS Volunteer Income Tax Assistance Program (VITA). This is a service for families earning $57,000 or less. IRS-certified volunteers provide free basic income tax return preparation and can inform taxpayers about special tax credits for which they may qualify such as Earned Income Tax Credit, Child Tax Credit, and Credit for the Elderly or the Disabled.
VITA sites are generally located at community centers, libraries, schools, shopping malls, and other convenient locations. Find a VITA site here.
Find more free tax sites by visiting 211colorado.org/tax-assistance or by calling 2-1-1.
If none of these options works for you and your decide to DIY your tax returns, here are some discounts on software and other supplies that can help.
At the time of this post, all of the below items are discounted by 20% to 45%, but prices change rapidly and promotions can end suddenly on Amazon, so the prices might be different when you see this.