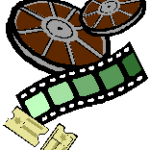 Almost every first Sunday of the month film critic Howie Movshovitz hosts the screening of a classic movie for the Tattered Cover Film Series. Films screen at 1 p.m. in the Sie FilmCenter (2510 E. Colfax Ave.) in Denver, next door to the Tattered Cover Colfax Avenue. Here's the schedule for the first half of the year:
January 5 — The Four Hundred Blows (Francois Truffaut, 1959)
February 2 — Late Autumn (Yasujiro Ozu, 1960)
March 1 — Hoop Dreams (Steve James, 1994)
April 5 — Ashes and Diamonds (Andrzej Wajda, 1958)
May 3 — The Music Room (Satyajit Ray, 1958)
June 7 — The Match Factory Girl (Aki Kaurismaki, 1990)
Tickets are $1 and available one hour before showtime — first-come, first-served.