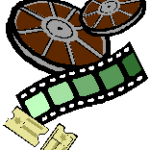 Stapleton's Movies on The Green shows films at dusk on a 40-foot inflatable movie screen, one of Colorado's largest. Screenings are on select Fridays from June to August. Admission is FREE.
Here's the 2019 line-up:
June 14 — Black Panther
June 28 — A League of Their Own
July 12 — Spider-Man: Into The Spider-Verse
July 26 — Crazy Rich Asians
August 9 — Incredibles 2
With proceeds benefiting a different local non-profit organization, each screening will feature a concession stand selling popcorn, candy, sodas and bottled water. The Green is in the 29th Ave. Town Center in Stapleton at E. 29th Ave. and Roslyn St.
More Summer Movie Series
Wednesday, August 12, 2020
Thursday, August 13, 2020
Friday, August 14, 2020
Saturday, August 15, 2020
Sunday, August 16, 2020
Monday, August 17, 2020
Tuesday, August 18, 2020
Wednesday, August 19, 2020
Thursday, August 20, 2020
Friday, August 21, 2020