Topgolf is celebrating National Golf Day, Wednesday, April 25, by offering FREE golf lessons. You don't need to make an appointment. Just stop by. The free lessons will take place 9 a.m. to 9 p.m.
Everyone who gets a free lesson on National Golf Day will receive five minutes of hands-on Instruction  focusing on stance, grip and form. All lessons come with a free video analysis so you can continue to work on your swing. Topgolf will email your video to you.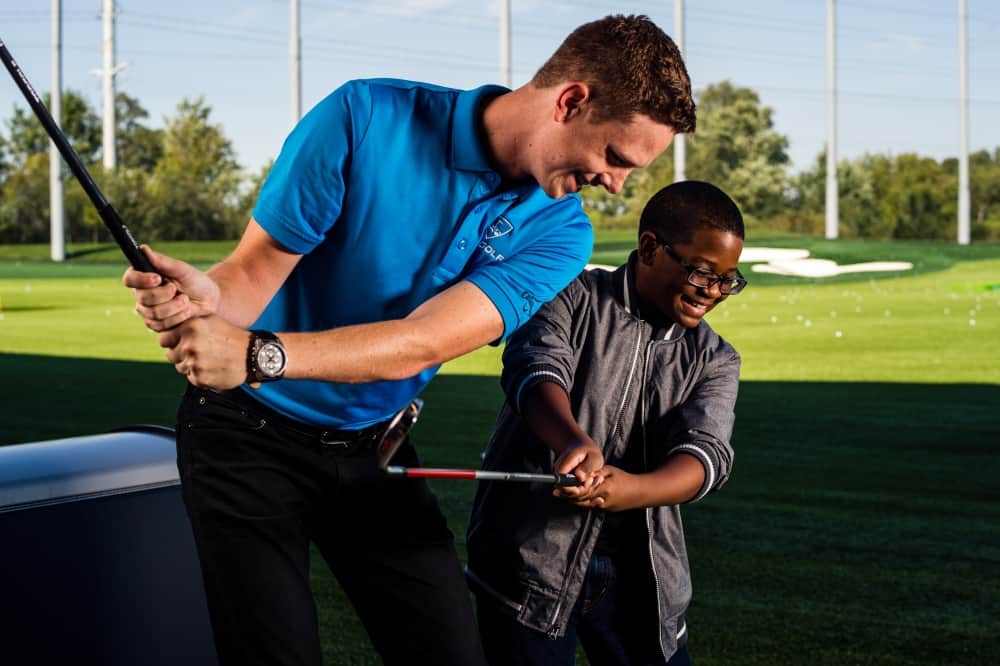 These short lessons can get you started. They're for all ages.
If you have friends in cities with Topgolf, let them know. This offer is available at all Topgolf locations except Las Vegas.
After your free lesson if you're interested in more instruction you can sign up for lessons. Topgolf offers private lessons, group lessons where you bring your own group (and the price includes a drink), and classes.
Topgolf is a little bit different (to say the least) than traditional golf. You play from climate controlled hitting bays, so you can play all year. The 240-yard outfield has dartboard-like targets in the ground. The closer to the center or "bull's-eye" you get and the farther out you hit your microchipped balls, the more points you receive.
Add to that a food and beverage menu. Servers will bring your order right to your hitting bay. 10601 E. Easter Ave., Centennial.