Something sweet is brewing at Cinnabon. The mall bakery may be known for its cinnamon rolls and other baked treats. However, they also serve lots of "Cinnalicious drinks", including cold brew iced coffee — a perfect pairing for when you indulge on one of its sweet treats. (You just can't miss the sweet aroma of cinnamon rolls wafting in the mall, right?)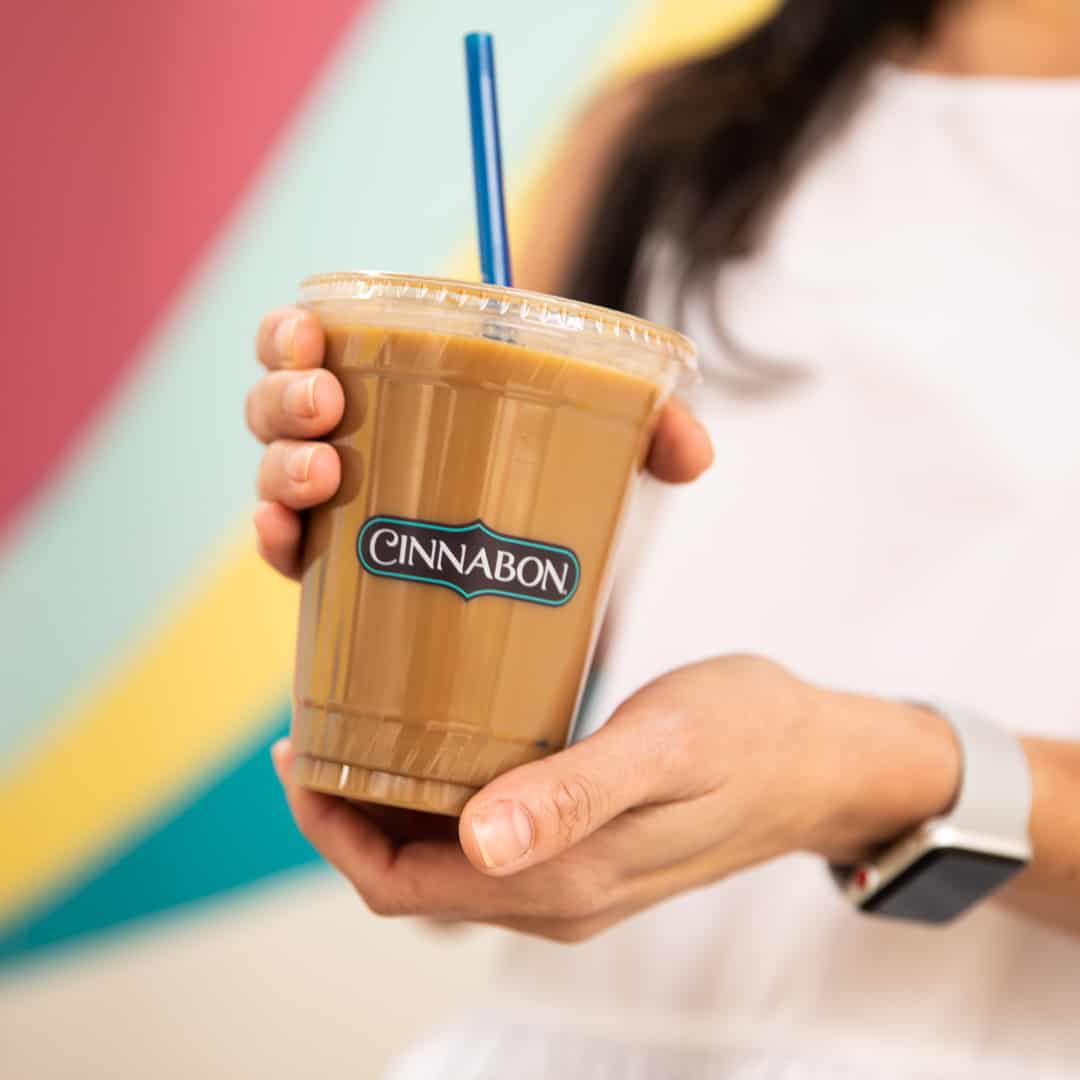 The chain's cold brew coffee is milder and more rounded in flavor. The brewing process creates a less acidic taste than regular coffee poured over ice. Customers can give their day a jolt with a cup of its high-quality, high-altitude Arabica cold brew coffee.
On Monday, February 17, from noon to 6 p.m., the shop is serving a FREE cold brew iced coffee (16-oz.) at participating locations — no purchase necessary. (The offer is only valid at U.S. mall bakeries.)
Hungry for more food deals?
Friday, December 1, 2023
Saturday, December 2, 2023
Sunday, December 3, 2023
Monday, December 4, 2023
Tuesday, December 5, 2023
Wednesday, December 6, 2023
Thursday, December 7, 2023