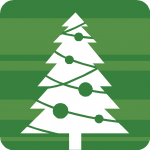 Nationally, approximately 93% of the real Christmas trees are recycled through community programs. Colorado is no exception with most cities and/or counties offering FREE Christmas Tree Recycle. Some programs have already started and run into January, with drop-off sites open various length of time, from the first week in January to as long as January 31.
A few municipalities offer curb-side pick-up, others ask you to take your tree to a drop-off site. There is no comprehensive site, but here are links to many Front Range programs.
Friendly Reminder: Double-Check Beforehand
Mile High On The Cheap thoroughly vets every item published and strives for 100% accuracy. However, details may change without notice or errors may occur.
As always, prices, hours and participating locations may vary.
Some events and activities may be canceled or postponed with little to no notice.
Please verify all deals and events with the business or venue, before ordering or making plans. 

Residents can drop off Christmas trees from December 26 through January 16, 2023 at Stenger Fields (West 58th Ave. at Oak St.) between 6 a.m. and 5 p.m.
Has three self-service sites — Del Mar Park, Olympic Park and Saddle Rock Golf Course open December 27 to January 9, 2023. Please remove all nails, decorations and stands for the tree. Free mulch is available anytime (while supplies last) at all drop-off locations. Please bring your own truck, bags, shovel and containers. Call 303-739-7177 for more information.
Boulder (City & County)
Accepting trees at Western Disposal (5880 Butte Mill Rd.) through January 31. Trees can also be picked up curbside on your residential compost day.
Starts January 2, 2023.
(Including Parker, Castle Rock and Highlands Ranch) has a number of drop-off locations starting December 25 or 26.
County operated sites include:
Bayou Gulch, 4815 Fox Sparrow Road, Parker
Challenger Regional Park, 17299 E. Lincoln Ave., Parker
Fairgrounds Regional Park, 500 Fairgrounds Drive, Castle Rock
Highland Heritage Regional Park, 9651 S. Quebec St., Highlands Ranch
Find additional municipal sites and recycling details here for Parker, Castle Rock and Highlands Ranch.
Accepting trees daily from 8 a.m. to 4 p.m. at Erie Recycling Center (1000 Briggs St.) from December 26 through January 16.
Accepting trees Monday through Friday from 6 a.m. to 2 p.m. at 1700 Avalon Ave. December 27 through January 27 (closed January 2 & January 16).
Offers Christmas tree recycling to city residents from 7 a.m. to 3 p.m. December 26 through January 8. Drop trees off at Lakewood's Greenhouse (9556 W. Yale Ave.). Learn more by calling 720-963-5240.
Is partnering with South Suburban Parks & Recreation to offer recycling at two locations from December 26 through January 15, 2023. Locations include South Suburban's Willow Spring Service Center (7100 S. Holly St. in Centennial) and Cornerstone Park (5150 S. Windermere St., Centennial).
Residents can drop off their tree seven days a week from sunrise to sunset at Cornerstone. Note: The normal parking lot at Cornerstone Park is under construction so Christmas tree drop-off will be the lot further east next to Colorado Journey Mini Golf; follow the signs. Or at the Willow Spring Service Center in the designated enclosure by the front gate.
Accepting trees from December 26 through January 7, 2023, at four satellite Christmas tree drop-off locations:
Roosevelt Park – In the parking lot south of 8th Avenue and Pratt Street, by Roosevelt Activity Pool.
Garden Acres Park – In the parking lot at 18th Avenue and Tulip Street.
Kanemoto Park – In the parking lot at South Pratt Parkway and South Coffman Street.
Centennial Park – In the parking lot at Alpine Street and Verdant Circle.
Also, accepting trees at the Waste Diversion Center, Monday through Saturday from 8 a.m. to 4 p.m.
Please be sure to bring a current City of Longmont Utility Bill and identification to show that you are a City resident.
Accepts trees from December 26 through January 31 daily from 8 a.m. to 5 p.m. at the Yard Waste Recycling Site (1830 Honey Creek Dr.).
########
Before you take advantage of a recycling program, please be sure to check with the recycle site for important instructions about how to prepare your tree. It is important for the safety of the crews and machinery that all ornaments, lights, tinsel, nails, wire, garlands and stands be removed.
Many recycling programs cannot accept flocked trees. A good rule of thumb is to take your tree to the recycle site in the same condition as you would find it naturally in the forest.