Hey, frugal mates! You won't cry over this freebie, even though an onion is involved. The Outback Steakhouse's Bloomin' Onion is a special onion hand-carved "by a dedicated bloomologist", cooked until golden and ready to dip into its spicy signature bloom sauce. (They are delicious, aren't they? Other restaurants have tried to replicate the popular appetizer, but none of them can seem to crack the delicious code.) There are 15 locations in Colorado.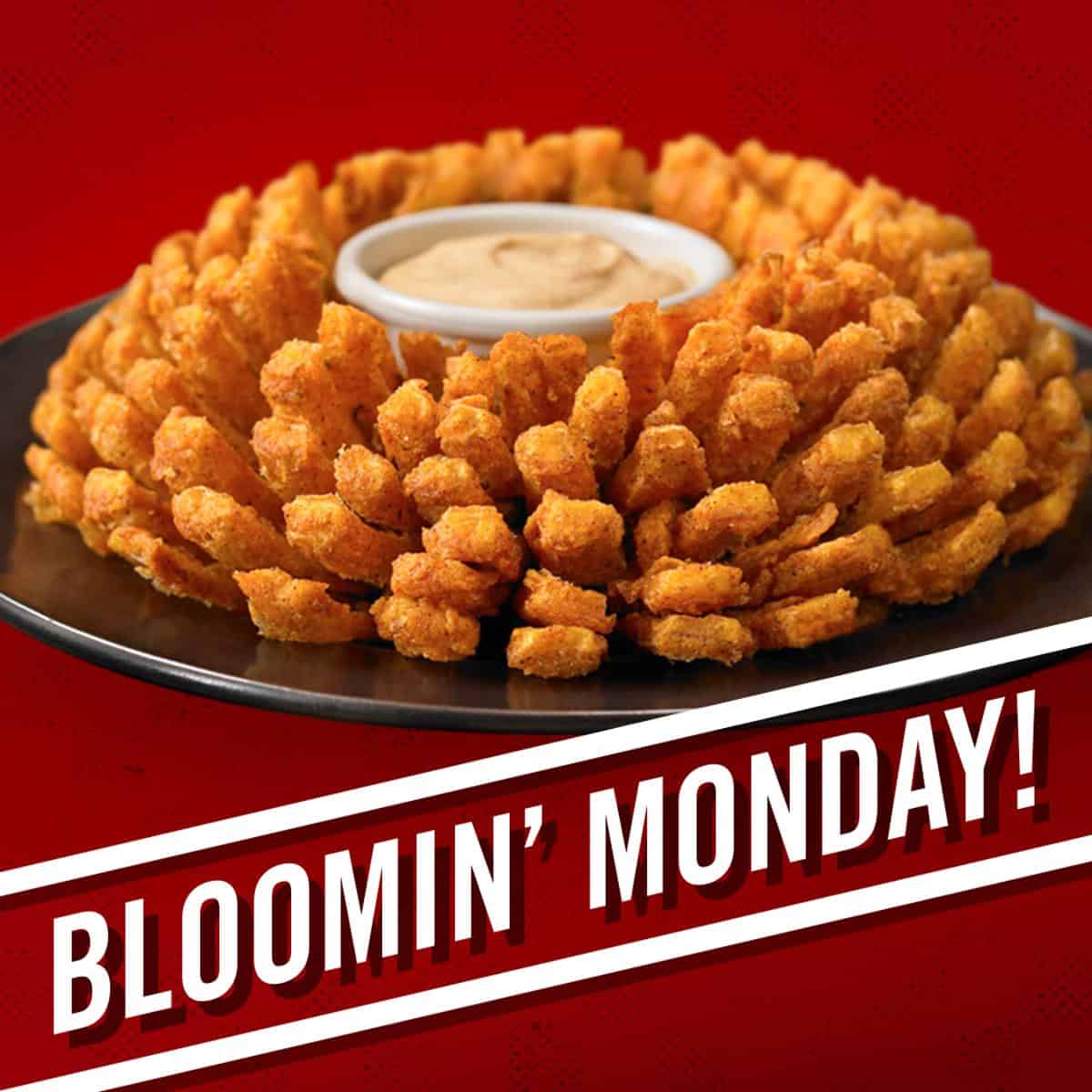 Today, Monday, August 5, the steakhouse is giving customers a FREE Bloomin' Onion. The freebie is available with any purchase (even just a soft drink) — just be sure to mention "Bloomin' Monday" to your server. Limit one per table. (The offer does not include the Loaded Bloomin' Onion.)
For hungry bargain hunters, combine this offer with one of the chain's lunch combos (starting at $7.99) for maximum savings.
Any time Kevin Harvick finishes in the top 10 in a Monster Energy NASCAR Cup Series race, get a FREE Bloomin' Onion with any purchase the Monday immediately following the race.
Hungry for more food deals?
Wednesday, November 29, 2023
Thursday, November 30, 2023
Friday, December 1, 2023
Saturday, December 2, 2023
Sunday, December 3, 2023
Monday, December 4, 2023
Tuesday, December 5, 2023