In case you missed out on 4th of July fireworks, Douglas County will launch a high-flying fireworks show that celebrates Colorado Day (our state's 144th birthday) on Saturday, August 1 following the conclusion of the PRCA Rodeo at the Douglas County Fair & Rodeo. The show will blast off at approximately 8:30 p.m. from the top of Santa Fe Quarry west of I-25 above Red Hawk Ridge Golf Course in Castle Rock.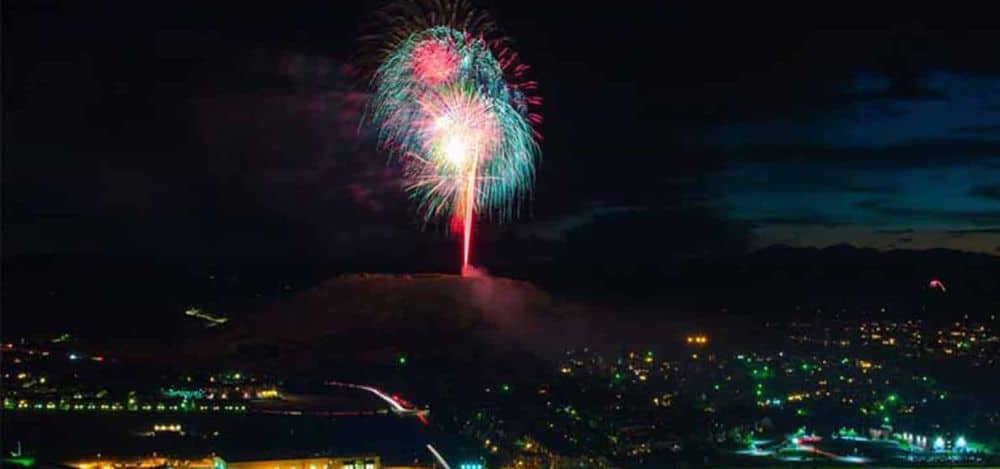 The fireworks will be visible throughout the Interstate 25 corridor, including from within Downtown Castle Rock. If you're local to Castle Rock, officials recommend watching from your own neighborhood if you can.
If you're visiting for the evening or won't be able to see the show from your home, here are some recommended viewing locations. Please follow any posted parking restrictions and be certain to not block aisles, exits or entrances of parking areas.
Douglas County Government public parking areas:
Fairgrounds and Event Center – 500 Fairgrounds Drive
Philip S. Miller Building – 100 Third Street
Justice Center – 4000 Justice Way
Human Services Building – 4400 Castleton Court
Elections Office – 125 Stephanie Place
Castle Rock Service Center – 4175 N. Castleton Court
Castle Rock Recreation Center (lower lot) – 2301 Woodlands Blvd.
Red Hawk Ridge Golf Course – 2156 Red Hawk Ridge Drive
Butterfield Crossing Park (south side) – 3952 W. Butterfield Crossing Drive
Bison Park 1390 – Clear Sky Way
Castle North Park – 801 Canyon Drive
Deputy Zack S. Parrish III Memorial Park – 2020 Fiddle Road
Festival Park – 300 Second St.
Metzler Ranch Community Park – 4175 Trail Boss Drive
Pedestrian bridge over Wolfensberger Road
The display was designed while working closely with law enforcement agencies in the County, as well as Castle Rock Fire and Rescue.
All shows are weather and fire-restriction dependent. Remember to not gather in large groups, watch the fireworks remotely and practice social distancing.