Kids will believe in magic when they see Father Featherbottom's Forgotten Fairytales. This family-friendly, heartwarming romp through 21st century fairy tales is performed outdoors by the Audacious Theatre Company on Saturday & Sunday, July 30 & 31 at 11 a.m. Hudson Gardens. There is no reserved seating. Tickets are pay-what-you-can (you choose from FREE to $15).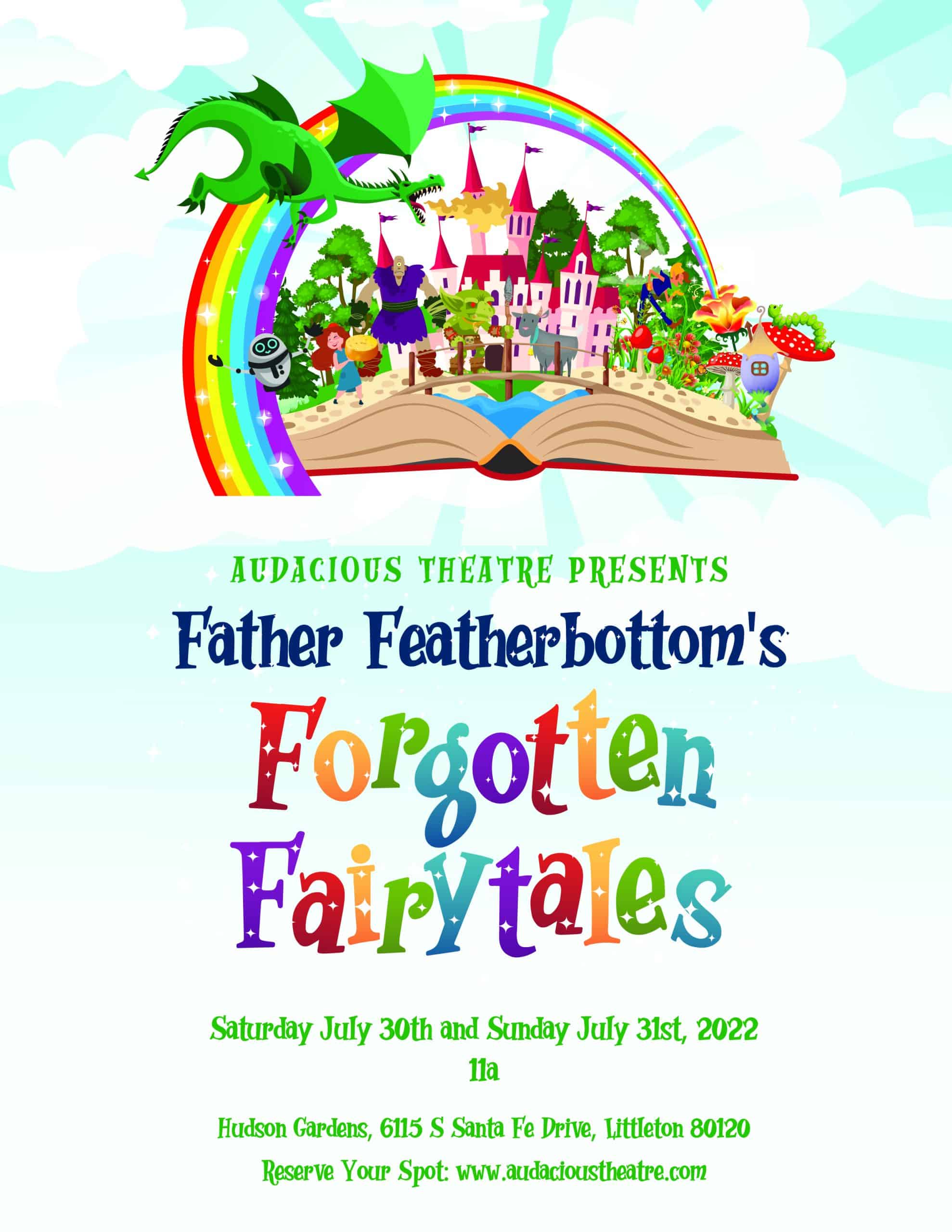 In the show, Mother Goose, the famous storyteller, only had one child of her own — Featherbottom. Now, Father Featherbottom's fairytales are being shared far and wide in this one-of-a-kind performance filled with whimsical puppets and family-friendly action!
You and your little ones can play along with storytellers Finnian and Florian, who joyfully invite children to participate in these lighthearted tales. The narrators will share new, original stories featuring 21st century morals and messages such as self-reliance, consent, emotional intelligence and the power of honesty.
Children of all ages are welcome to participate, and will get to meet puppet friends, such as Mr. Caterpillar, the goblin prince, and even a dragon!
This performance will take place outdoors in a grassy and partially-shaded area with no preexisting seats. All audience members are encouraged to bring sunblock and picnic-style seating. Beverages will be available for purchase.
Tickets are pay-what-you-can and available online here. When you go to get the tickets, it may only show July 30 or 31. To switch dates, click on the word Calendar (it's light blue and just above the date and performance time), once you see the calendar, then click on the date you wish to attend and it should pop up.
6115 S. Santa Fe Dr., Littleton.