Good morning, early (bargain) birds! Wake up to big savings at Wendy's. If you didn't know, the hamburger chain added breakfast items to its menu in 2020. (With them jumpin' on board, just about every major fast-food chain now offers breakfast menu items.) And, now, you can enjoy a big serving of morning time savings at participating locations — for a limited time.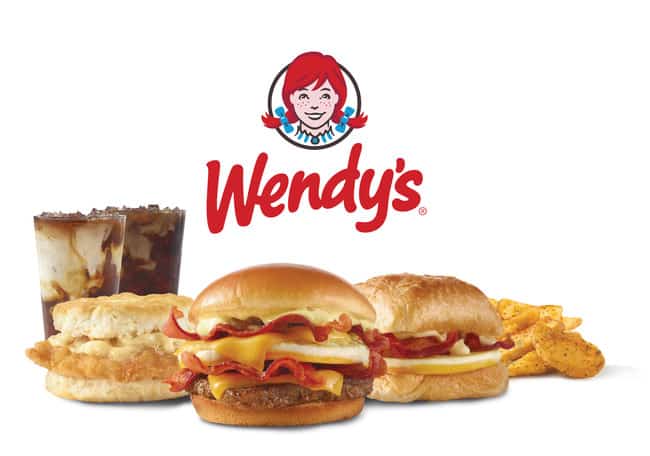 Buy one of the following items at regular price and get a second one for just $1:
Breakfast Baconator
Honey Butter Chicken Biscuit
Sausage, Egg & Swiss Croissant
Frosty-ccino
You can mix-and-match the offer to a create the perfect breakfast pairing for your tastes — even tastier, when combined with saving money!
Hungry for more food deals?
Saturday, December 2, 2023
Sunday, December 3, 2023
Monday, December 4, 2023
Tuesday, December 5, 2023
Wednesday, December 6, 2023
Thursday, December 7, 2023
Friday, December 8, 2023