Our bargain hunters are everywhere and spotted this sweet deal on social media last night. The popular and iconic Voodoo Doughnut is offering a discount on its fun, quirky and amazingly delicious doughnuts! Where else can you enjoy a Bacon Maple Bar, Grape Ape, Mango Tango or (its signature menu item!) Voodoo Doll doughnut?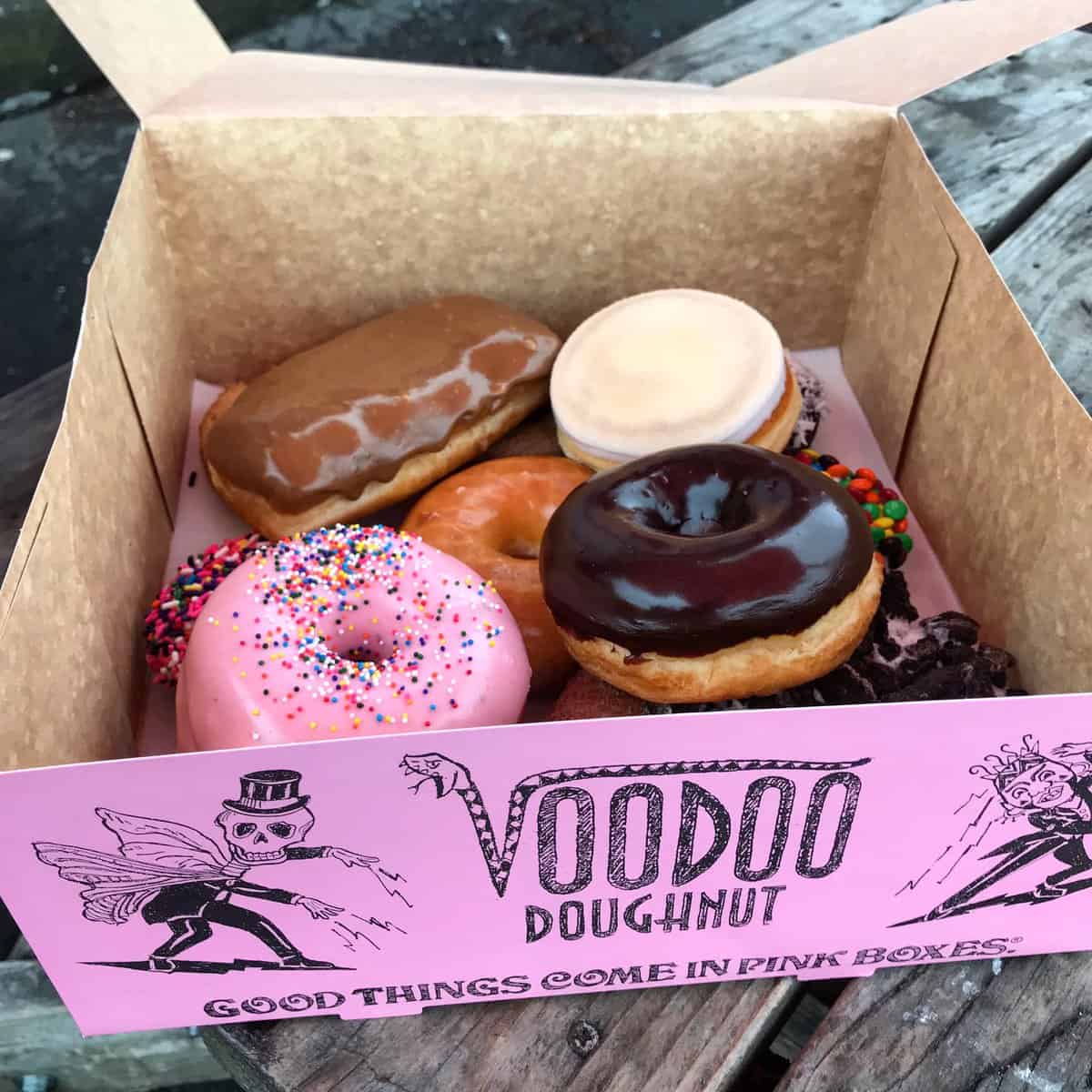 Today, Tuesday, December 15, get a Voodoo Dozen or Vegan Dozen for just $15. It's definitely a sweet deal, given a dozen doughnuts are regularly around $20 or so. (For large orders, it's highly suggested you call ahead.)
The offer is available in-shop, online and via all delivery platforms.
That's right, the half-classic, half-crazy Voodoo Dozen is on sale — a rare discount! (It's a mixture of classic and premium doughnuts — 6 of each.) The Voodoo Dozen is a "they-pick-'em" lucky box of 13 doughnuts where the staff picks the doughnuts, not the customer. (Trust us, the "prepacked" doughnuts will make the usual long lines go faster!)
All of the doughnuts are delicious, so there's no chance of getting an "unlucky" box.
Known for being "cash only" for years, the iconic doughnut shop now accepts cash and credit/debit cards.
The deal is perfect to pick up on the way into the office or on the way home for dessert or late-night snack.
There are now two locations in Denver — 1520 E. Colfax Ave. and 98 So. Broadway Ave. Both locations are open and accept online or phone orders for pick-up.
Hungry for more food deals?
Saturday, December 2, 2023
Sunday, December 3, 2023
Monday, December 4, 2023
Tuesday, December 5, 2023
Wednesday, December 6, 2023
Thursday, December 7, 2023
Friday, December 8, 2023