Saturday nights will be swinging with big bands and modern swing quartets at Little Man Ice Cream's Swingin' Under The Stars from 7:30 p.m. to 10 p.m. Swingin' Denver has been hosting dance parties and teaching Denverites to Lindy Hop and swing dance for years. Grab your dancing shoes and head on over.
You'll heat up the dance floor, then cool down with ice cream treats. Each week there's a FREE swing dance lesson at 7:30 p.m. for those who wish to learn the basic steps. No partner or experience required. A different band plays each Saturday through August 31.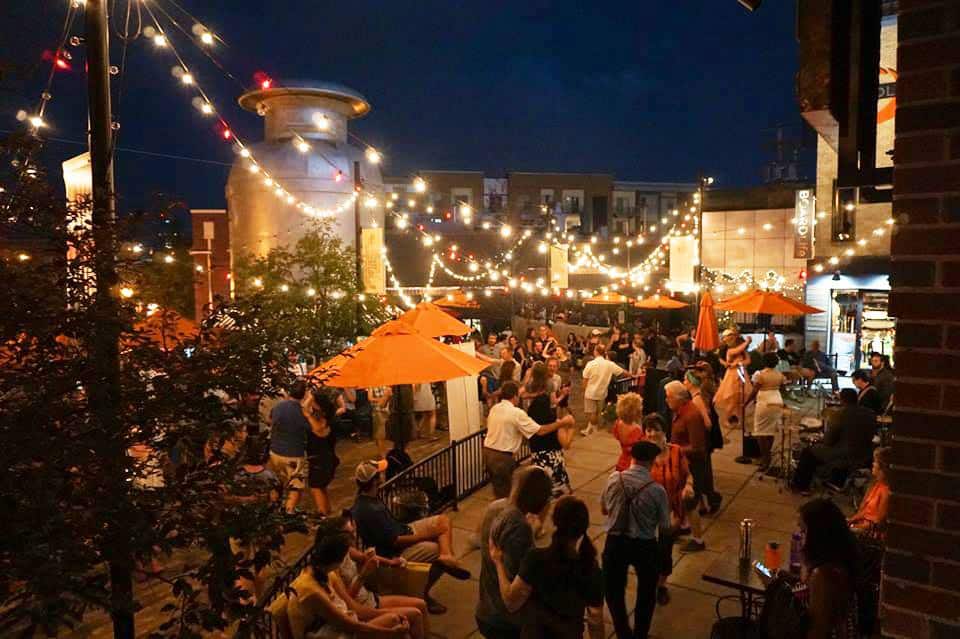 Here's the full schedule:
May 25 — Deja Swing
June 1 — Dizzy With A Dame
June 8 — Summit Hot Seven
June 15 — Bringers of Swing
June 23 — Tuff-Tones
June 29 — The Beverly Belles
July 6 — Secondhand Street Band
July 13 — Jeremy Mohney
July 20 — Bob's Big Band
July 27 — Swingin' Sweeney and the Moldy Figs
August 3 — Espresso! Swing
August 10 — Dinosaurestra
August 17 — Odessa Rose
August 24 — The Crystal Swing Band
August 31 — Hot Tomatoes
The venue is at 2620 16th St., Denver, 303-455-3811.