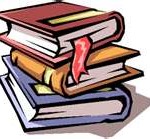 Come in from the cold and find hot deals on great reads. The Sizzlin' Smoky Used Book Sale is on Thursday, January 26 from 9 a.m. to 8:30 p.m., Friday, January 27 from 9 a.m. to 4:30 p.m., Saturday, January 28 from 9 a.m. to 4:30 p.m. and Sunday, January 29 from noon to 4 p.m. at the Smoky Hill Library.
The sale will feature an expanded selection of used books, including hardbacks, trade paperbacks, mass market paperbacks, children's books and collectible books, all at various bargain-basement prices.
Sunday is Bag Day — the library supplies a bag, you fill it and pay only $8.
5430 S. Biscay Circle (northeast corner of Smoky Hill Rd., one block east of Tower Rd.), Centennial, 303-542-7279.