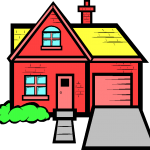 The Colorado Fall Home Show is coming to the Colorado Convention Center with ideas for remodeling, rebuilding, refreshing and renewing your home with a timely focus on the newest products and services for increasing energy efficiency. Many of the 200 exhibitors offer FREE stuff, prize drawings and discounts for new customers from show contacts. FREE workshops and seminars are sprinkled throughout the show weekend.
Many exhibitors will be standing by with tips, tools and ideas on how to best winterize your home.
American Society of Interior Designers (ASID) of Colorado's designers will be on hand throughout the entire show to share ideas and meet with homeowners to address their remodel, design, architecture, decorating and construction questions.
Adult tickets are $10. Those 60 or older pay $8. Kids under 12 get in FREE. Vectra bank customers also receive FREE admission.
You can buy online here, Note, each ticket includes a "convenience" fee, but you will save standing on line at the ticket booth.
For maximum ticket savings: Use this buy-one get-one ticket free coupon here. This coupon can only be used at the door so you need to print it out and bring it with you to the show's Ticket Window.
The show takes place Friday and Saturday, September 17 & 18 from 10 a.m. to 6 p.m., and Sunday, September 19 from 10 a.m. to 5 p.m. Remember that downtown parking meters are FREE on Sundays.