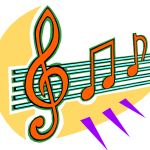 The 2020 Rose Garden Concert series has been postponed. If concerts are rescheduled we will let you know. The Gardens on Havana retail complex (home to Kohl's, Sprouts, Ulta and Target) has a garden, a rose garden, to be exact, in the back row of stores just south of Dick's Sporting Goods and Maurice's. It hosts a FREE summer community concert series from 6 p.m. to 8 p.m. on the last Tuesday of each month.
Bring a lawn chair or blanket and your non-alcoholic drinks. The 2020 schedule:
June 23 — 6 Million Dollar Band – 80s dance music (The first 400 concert attendees get to sample FREE food from several On Havana Street restaurants.)
July 28 — The Byron Shaw Project – an evening of R&B, soul and Reggae (FREE food)
August 25 — Tunisia. (The first 400 people in attendance will receive a FREE ice cream, frozen yogurt or frozen custard sundae courtesy of On Havana Street.)
1350 S. Havana, Aurora, 303-360-7505.
To find more summer music options, check out our Mile High Summer Concert Guide.
More Summer Music