Clang, clang, clang went the trolley. Ding, ding, ding went the bell. And so the song goes… Yep, Denver used to have more than 250 miles of track connecting the city with Lakewood, Golden and Boulder. Those days may be gone, but you can take a ride back in time on Saturday, September 16, 2023. From 10 p.m. to 3 p.m., hop aboard and ride the Denver and Intermountain Interurban Trolley Car No. 25 during a FREE open house.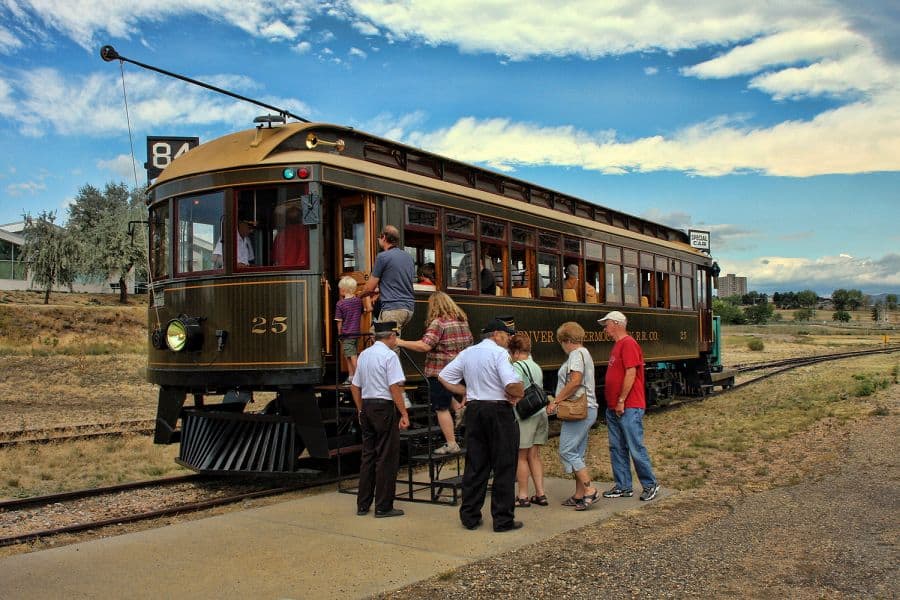 The annual event includes free rides on Car No. 25. No reservations are needed.
In 1988, the Rocky Mountain Railroad Club Historical Foundation embarked on a 22-year project to restore Car No. 25, now the last remaining, completely intact electric railway car that once served the Denver area.
As an exquisitely restored piece of history, Car No. 25 is now owned by the City of Lakewood and is listed on both the State Register of Historic Properties and the National Register of Historic Places.
The event is at the Denver Federal Center – Gate 1, Building No. 78 (Kipling and Alameda) in Lakewood.
Here are directions: Enter through Gate 1 off of Kipling St., north of Alameda Ave. Continue straight on Main St., turn right onto 7th St. and the trolley is located on your left at Building 78.
Note: All adults need a government photo ID (i.e. driver's license) to enter the Federal Center. Sorry, pets are not allowed.