Potters will share their craft and stories in a weekend celebration of artisans, demos and live Raku firing at the Pottery Pop-Up and Throwdown on Friday & Saturday, July 8 & 9, 2022, from 9 a.m. to 4 p.m. Flux Studio and Gallery and Eron Johnson Antiques will host the FREE event that includes demonstrations of throwing pots, as well as live music and local food and drink vendors.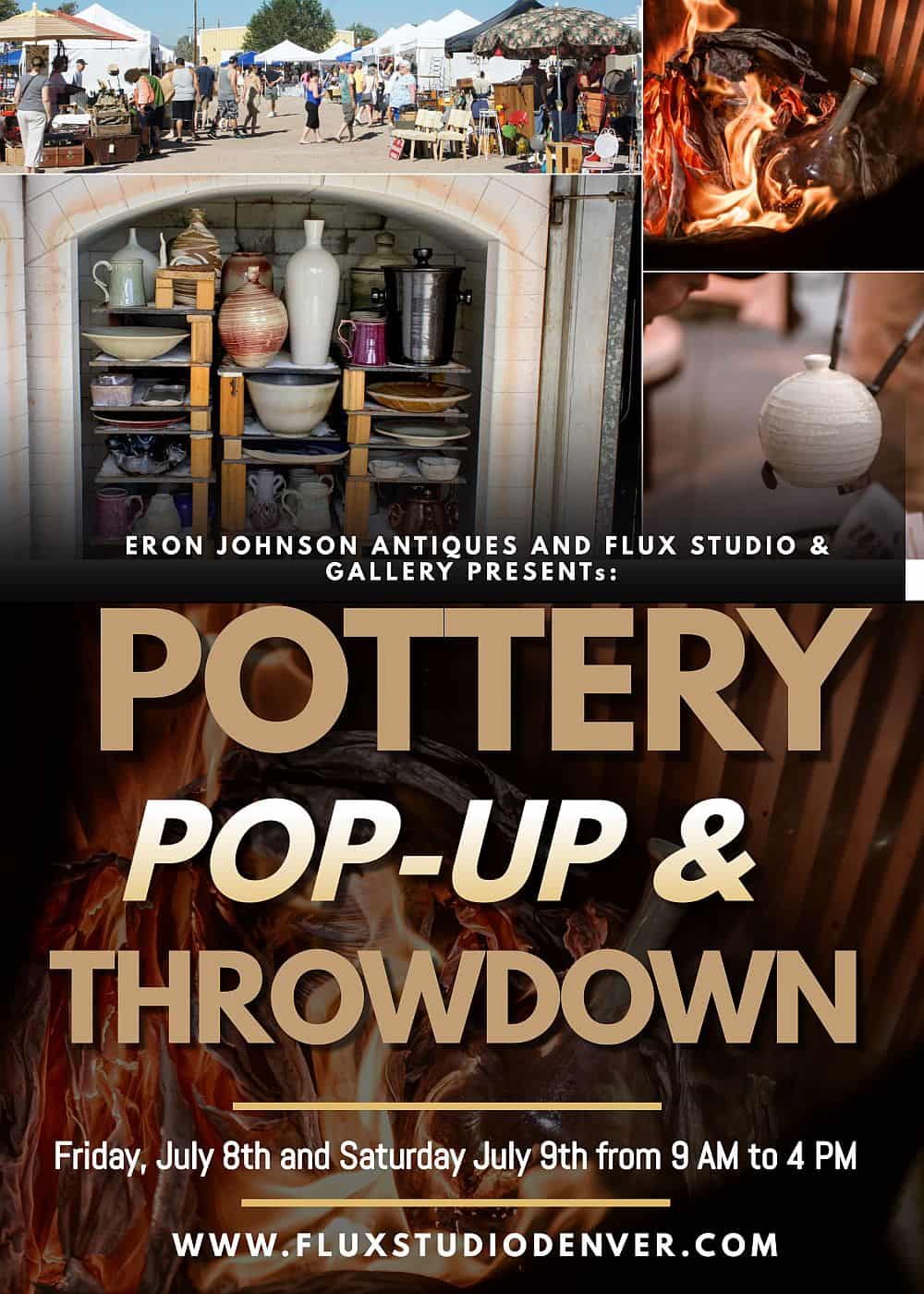 This is the first event of its kind and taking place in the idyllic and large grounds of Flux Studio and Eron Johnson Antiques.
Visitors can admire (and presumably purchase) hand-crafted pottery from local and nationally-recognized potters, in a beautiful setting.
377 South Lipan St., Denver