Turn it on! The savings are looking bright at Krispy Kreme, thanks to the chain's iconic Hot Light. The Hot Light lets customers know when there's a fresh batch of doughnuts hot-and-ready to enjoy. And, for a limited time, the light will also let bargain hunters know there's a hot deal waiting just for them. Look for the bright red sign!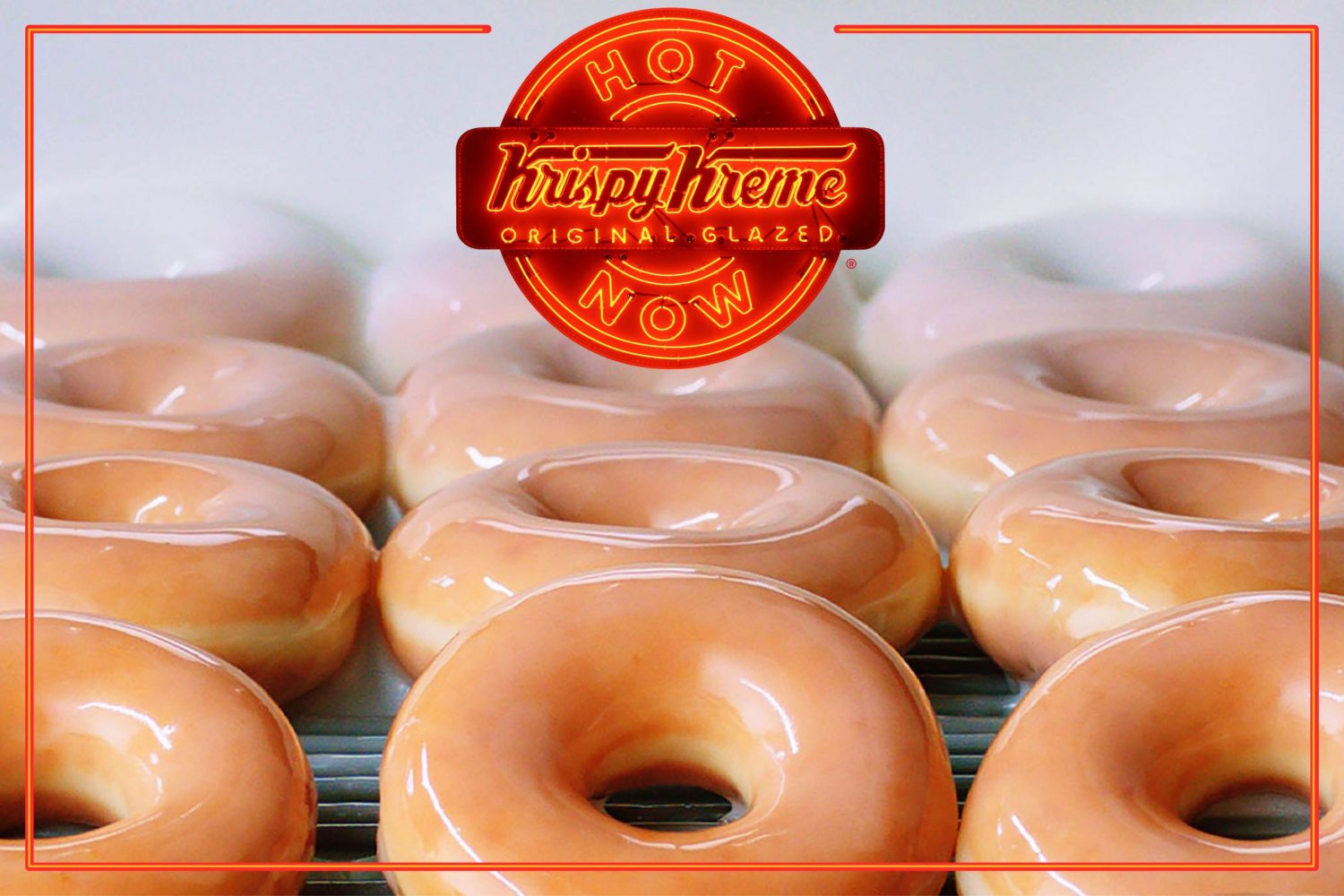 The week of February 22, morning and evening, enjoy a Original Glazed dozen for just $5 — during all Hot Light hours. (The deal does not apply to any other doughnuts — just the Original Glazed.)
A dozen regularly sells for $11.99, so the savings are more than 50%. Now, that's definitely a hot deal!
To know when your local shop's Hot Light is on, so you can snag the sweet deal — just download the chain's app or check participating shop hours here.
There is a limit of four (4) discounted dozens per customer. The offer is only available in-shop, not online or for delivery.
While all doughnuts are made fresh daily, not all shops have the hot Original Glazed doughnut experience. The offer is specific to those shops with the Hot Light experience.
Hungry for more food deals?
Friday, December 8, 2023
Saturday, December 9, 2023
Sunday, December 10, 2023
Monday, December 11, 2023
Tuesday, December 12, 2023
Wednesday, December 13, 2023
Thursday, December 14, 2023