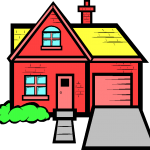 Entry to and parking at the Northern Colorado Fall Home Show are FREE on Friday to Sunday, October 20 to 22, 2023, at The Ranch Events Complex in Loveland. Designers, retailers, contractors and others showcase remodeling ideas, home designs, furniture, home accessories and more. See the latest in home remodeling, design, outdoor living and so much more.
Get multiple quotes on products and services all in one place and take advantage of exclusive show savings!
Show hours are noon to 6 p.m. on Friday, 10 a.m. to 5 p.m. on Saturday and 11 a.m. to 4 p.m. on Sunday.
5280 Arena Circle, Loveland.